Impact, Results and Income Opportunities to Enhance Your Coaching or Medical Fitness Center
$9.95
This webinar will provide you several opportunities to help buy back your time and impact more lives. You'll discover how to provide greater community support for your clients, while also enhancing your results and retention rates. In addition, you will learn the structure that allows you to create income streams that don't require your direct one-to-one time with clients. The foundation of this webinar will teach you how to integrate several components of wholistic health (Medical Fitness) that falls within your scope of practice and expertise.
---
MedFit Network members get free access to this webinar recording! Click here to log in to your account and go to Member Benefits > MedFit TV & Past Webinars. (If you're not yet a member, click here to learn more about MFN membership.)
---
This webinar was presented live on Tuesday, January 31. You are purchasing a recording. Any offers or discounts mentioned during the webinar may no longer be active.
Description
ABOUT THE PRESENTER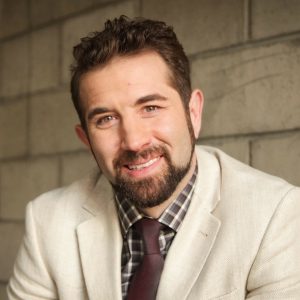 JR Burgess found his purpose for helping people be free from pain at a young age. As a healthcare consultant, he regularly shows his commitment through transparently communicating and being vulnerable about how he has overcome a life of physical and emotional pain. He credits Regenerative, Functional, Lifestyle Medicine and receiving mentorship as the key component in his physical, mental and professional transformation.
In his relentless pursuit of personal and professional growth, JR has played an integral role in replicating a proven integrated model of care in more than 100 clinics worldwide. Each clinic aiming at redefining healthcare, empowering medical leaders and patients to co-create health and impact the world. He is driven to make the greatest contribution by changing the way healthcare can be delivered by implementing restorative medicine protocols, medical marketing and sales, practice management and medical leadership development.
Medical professionals and patients need and deserve the time to listen, connect and co-create a transformative plan of care together. JR believes healthcare without personal growth, movement and nutrition as the foundation, is not healthcare. He is a husband, father of four, international speaker and two-time #1 bestselling author of:
The Medical Fitness Impact Plan: How To Reverse Chronic Disease & Degeneration While Building Your Bottom Line
Cash Practice Success: How To See 1/2 The Patients, Increase Income, and Eliminate Insurance While Practicing Medicine That Restores and Regenerates Health
---