7/18/23 Webinar | Being Well With Chronic Illness
Register before the live presentation to watch for free!
LIVE PRESENTATION:
Tuesday, July 18
10:00am PT (1:00pm ET)
If you can't watch live, all registrants will receive a recording within 24 hours of the live broadcast.**
Explore the mindset of being well and the Wellness Spiral, a framework or guide to return to wellness. Through research about neuroplasticity, mindfulness, and gratitude Kat will share stories of resilience from her experience with Young Onset Parkinson's Disease. This will include the importance of building and maintain close relationships and how this can lead to longevity. Additionally, Kat will share research about Blue Zones.
---
Webinar made possible by the MedFit Education Foundation. Please consider supporting our mission by donating to the Foundation.
Description
ABOUT THE PRESENTER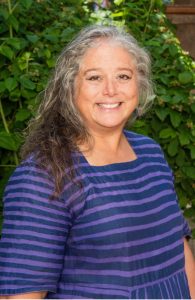 Kat Hill is from Portland OR USA. She believes that we can choose joy in our lives no matter what we are faced with. Movement, mindfulness and gratitude help her navigate the challenges of living with Young Onset Parkinson's disease.
After her diagnosis at age 48, she left her career as a nurse midwife after delivering over 800 babies. Now, she is an author and advocate for finding wellness despite a diagnosis. She speaks around the world for the World Parkinson Congress and The Davis Phinney Foundation and also is a co-founder of the Women's Parkinson's Project.
Her co-authored book, Being Well with Chronic Illness, is available at all book outlets. She also hosts the podcast PD Lemonade on Apple iTunes and Spotify. You can find her at kathill.org
---