CEU Webinar | Optimal Breathing For All Cardiovascular Exercise
$9.95 – $19.95
In cardiovascular exercise, the main goal is maintaining a healthy heart rate and optimal neurochemistry. Ideally, we want to stay within a heart rate zone. The BEST way to accomplish this is with nasal breathing. Not only are we supporting our heart but we're working to create autonomic balance with our Autonomic Nervous System. With some basic understanding of nasal dominance strategies, no matter what your intensity level, we can manage your exercise intensity with breath.
In this webinar with Ed Harrold, we'll review
How breath rates influence heart rates
A simple formula to move from mouth breathing to nasal breathing
2 techniques you can use in cardiovascular exercise to improve exercise performance
Continuing Education. Product option "Webinar + CEU Quiz" provides one (1) CEU toward renewal of any MedFit Classroom fitness specialization.
---
Are you a MedFit Network member? MFN members get this product for free. Click here to get your coupon code. You will be prompted to log in to get coupon code. [Not a member? Click here to learn more about joining]
Description
ABOUT THE PRESENTER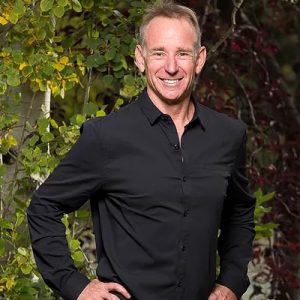 Ed Harrold is an author, inspirational leader, public speaker, coach and educator. Ed's mastery in the science of mindful breathing has guided him to apply conscious breathing practices in corporate performance coaching, fitness & athletic training, healthcare trainings, stress reduction and overall health and well-being. Ed's books "Life With Breath" and "BodyMindBusiness"  are available where books are sold.
Today, Ed blends the fields of neuroscience and the wisdom of contemplative traditions into effective strategies to improve well-being in Corporate America, Healthcare, athletic performance and individual health. Ed's fluency in mindfulness-based strategies combined with the belief in the human potential gives him the depth and understanding to meet individuals and group needs across industries and platforms.
Ed is a contributing health & wellness editor for Huffington Post, Thrive Global, MindBodyGreen & PTOnTheNet. Ed's Breath AS Medicine Training offers CE in the healthcare, wellness coaching, fitness & athletic training sectors. Ed is a Faculty Member of the Medical Wellness Association.