How to Get Your Nerve Back: Tips for Training Clients with Fibromyalgia
$9.95
Fibromyalgia affects over 5 million adults in the U.S. alone, an estimated 3-6% of the world's population! The average Fibromyalgia diagnosis takes an average 7 years and why are as many as 90% of fibromyalgia cases are women. WHY is Fibromyalgia so hard to diagnose and how does it affect us during exercise? How can we preserve muscle tissue and decrease daily pain?
This webinar presented by co-authors Carol Ann and Irene McCormick will share the qualities and causes of Fibromyalgia and you learn to provide a positive exercise experience for individuals suffering from Fibromyalgia. Explore symptoms including the reported aches and pains, extreme tiredness that does not improve no matter how much sleep, and disruptive concentration and focus problems. Fitness professionals can effectively work with clients who display symptoms of fibromyalgia while providing a better quality of life through exercise and movement. Explore guidelines for strength training, cardio, and safe options including Tai Chi and Aquatic exercise for this "more common than you think" client needs.
This webinar was presented live on Tuesday, September 20. You are purchasing a recording. Any offers or discounts mentioned during the webinar may no longer be active.
Description
ABOUT THE PRESENTERS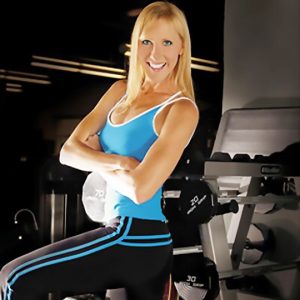 Known as the trainers' trainer, CarolAnn has become one of the country's leading fitness educators, authors, and national presenters. Combining a Master's degree in Exercise Science/Health Promotion with several fitness certifications and memberships such as FiTOUR, ACSM, ACE, AFAA, and LMI, she has been actively involved in the fitness industry for over 25 years.
She has executed her leadership and business skills within her career through various positions such as Wellness/Fitness Coordinator, General Manager, and Studio Owner. She specializes in teaching functional movement, pilates, yoga, TRX, HIIT, weight management, and behavior modification.  She is the creator and star of The Steel Physique Fitness on Demand series. She is a freelance health & fitness expert content provider for various companies and organizations such as eHOW.com and LiveStrong.com.  She is currently the Founder and Director of Education for Chiseled Faith, a Faith Based Health and Fitness Program for churches.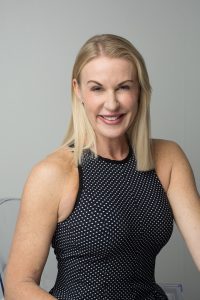 Irene McCormick M.S., C.S.C.S. is a published author, global educator, master trainer and industry expert. Currently, Adjunct Faculty at North Georgia University, Irene has taught at Drake University, Iowa State, Simpson College and Upper Iowa. Irene attended Moorpark College on a Track Scholarship, earning her A.A. Degree in Athletic Training and a Hall of Fame award. Irene continued her track career at California State University, Northridge earning a B.S. in Human Development and a M.S. in Exercise Science at Iowa State University. The former Senior Director of Fitness at Orangetheory, Irene is an award-winning conference speaker and educator. A Master Course Instructor with TRX Suspension Training since 2009, and a Savvier Fitness Master Trainer and Subject Matter Expert (SME) since 2011, Irene is currently working with Hyper Ice to educate fitness professionals about percussive training and recovery.
As a lead educator for WaterRower, Irene has provided education for companies including TRX, IDEA Health & Fitness, SCW Fitness, CanFit, NASM Optima, Power Systems, RumbleRoller, JumpSport and Hypervolt.
The recipient of the 2018 IDEA Group Fitness Instructor of the Year award, Irene has been a RYKA FitPro Brand Ambassador since 2011, and an SME for ACE, NASM, AFAA, Human Kinetics, ISSA, Orangetheory, and SCW Fitness.
Featured talent in dozens of fitness DVD's, Irene has written several educational manuals and two books for Human Kinetics; A Woman's Guide to Muscle & Strength (2009), and The HIIT Advantage for Women (2011). Irene is a featured trainer on NBC-affiliate Channel 13 News and the Hello Iowa show in Des Moines, Iowa. Areas of expertise include group training, coaching, strength training & program design for women over 40. Her new podcast "Hound Dog and Pal" covers the emotional, intimate and intellectual sides of fitness. Certifications include ACE, AFAA, NASM, NSCA, and ACSM.
---