Mindset: The Key to Becoming the Optimal You in '22
$9.95
Your mindset is your greatest asset, but it can also be your greatest liability. If you're unsure whether your mindset is helping or hurting you, it's probably hurting you. Your talent sets the floor, but mindset sets your ceiling.
In this webinar, we hear from Bryan Price, Ph.D., a retired Army officer, Stanford Ph.D., and mental performance coach who works with elite athletes and leaders to perform at their best when it matters the most.
As we begin a new year, learn about the common mindset challenges likely holding you back and applicable tips and techniques to help overcome them. Up to 70% of the population suffers from imposter syndrome at some point in their life, and it disproportionately affects women and high performers.
To make 2022 your best year yet, you have to get your mind right. This webinar will show you how to recognize mental performance obstacles, build confidence, and get intentional about making your mindset work for you instead of against you.
---
MedFit Network members get free access to this webinar recording! Click here to log in to your account and go to Member Benefits > MedFit TV & Past Webinars. (If you're not yet a member, click here to learn more about MFN membership.)
---
This webinar was presented live on January 11, 2022. You are purchasing a recording. Any offers or discounts mentioned during the webinar may no longer be active. 
Description
ABOUT THE PRESENTER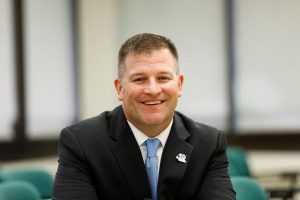 Bryan Price, Ph.D. has over 25 years of experience building and leading teams in the military, academia, business, and the sports world. He is the founder of Top Mental Game, which provides executive coaching and mental performance training to athletes and leaders.
Price graduated from the U.S. Military Academy at West Point in 1998 after playing four years of baseball and co-captaining the team as a senior. He flew the Army's premier attack helicopter, the Apache Longbow, for the first half of his career, which included combat deployments to both Iraq and Afghanistan.
The Army then sent Price to attend Stanford University where he earned a Ph.D. in political science in three years. He spent the second half of his 20-year Army career as an Academy Professor at West Point and running the Combating Terrorism Center, one of the nation's leading terrorism research centers. His book, Targeting Top Terrorists, was published by Columbia University Press.
After retiring from the Army, Price started the Buccino Leadership Institute at Seton Hall University. In 2021, he won the Innovation in Teaching Award, the only award given at the Mid-Atlantic Association of Colleges of Business Administration annual conference.
Price founded Top Mental Game in 2019 to help elite athletes and leaders perform at their best when it matters the most. He's an ICF-certified executive leadership coach at the PCC-level, and he's given keynotes and workshops on leadership and mindset to numerous Fortune 500 and Fortune 100 companies, including J.P. Morgan Chase, Citi Group, Bristol-Myers Squibb, and T. Rowe Price.