CEU Webinar | Middle-Age… Where Functional Training Meets Functional Medicine
$9.95 – $19.95
The middle-stage today begins at 35, not 50, especially when when we consider a looming 100-yr lifespan. But when we ask the average person, 'do you want to live to be100?', the answers invariably begin with "YES, if I __________!" So we as Medical Fitness Specialists and Coaches are tasked with extending the health-brain-play spans of our clients, which inevitably adds purpose, meaning and joy to their lives.
"Functional training IS preparation and prehab for life's journey, allowing the 'seasoned' client-athlete to live, labor, work, care-give, play and compete… at their desired level (competence) and intensity (capacity) with confidence and automaticity within their chosen environments and in emergency situations while adding purpose to Living Life and enhancing all aspects of well-being for ALAP."
Join Pat VanGalen in a provocative session that will challenge you to rethink exercise, function, fitness and performance. Do our programming systems really transfer to delaying and dodging the bullets of chronic disease and disability, AND maintaining the 'freedom to move, go, labor, care-give, play and compete' for our client's game of life, and the lives of those they touch?
Continuing Education: Product option "Webinar + CEU Quiz" provides one (1) CEU toward renewal of any MedFit Classroom fitness specializations.
---
Are you a MedFit Network member? MFN members get this product for FREE. Click here to get your coupon code. You will be prompted to log in to get coupon code. [Not a member? Click here to learn more about joining]
Description
ABOUT THE PRESENTER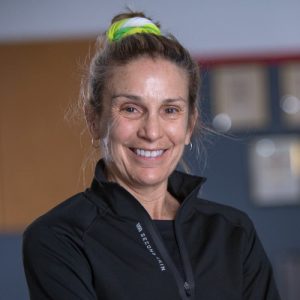 Pat VanGalen, MS, brings a unique blend of education, practical experience, common sense application, science and research to her lecturing, teaching, training and coaching. She launched her professional career 40+ years ago in physical education and coaching, then spent the next 10 years in corporate-industrial fitness, health promotion, cardiac rehab and injury risk reduction programming design, implementation and management.
Since 1990, Pat expanded her services to designing and teaching personal training and group exercise certification courses, providing continuing education credits, lecturing, tutoring, executive health coaching, and authoring lay and professional articles in Asia, Australia and the U.S. The last 25+ years, she has dedicated her expertise to changing the way and the pace at which we age. Pat's rehab-to-performance experience and down-to-earth demeanor make her a dynamic, informative, inspiring, and very provocative speaker, trainer and coach.