CEU Webinar | Forging Trust and Partnerships Between Fitness Professionals & Physicians
$9.95 – $19.95
It is well known that only 15-20% of American's go to health/fitness clubs. Even a smaller fraction, of that very small fraction, work with fitness professionals. Not only does this negatively impact public health, but it also limits opportunities to have a stable career as a fitness professional, as we're all fighting over the same, very small, market. One of the biggest keys for fitness professionals to unlock the door to the other 80+% of the population is strong relationships with physicians.
Physicians, particularly primary care physicians, have strong trusted relationships with their patients. Furthermore, they're on the front lines of chronic disease diagnosis and treatment. Sadly, they are overburdened and under-resourced to the point where they cannot effectively help patients manage and treat chronic disease through non-pharmacological methods. This is where the opportunity lies for fitness professionals to develop relationships with physicians to be an extension of the healthcare team. In doing so, they have the opportunity to build a stable career, helping a chronically diseased population that desperately needs their help.
This webinar will teach fitness professionals a tangible framework for developing strong, trusting, and collaborative relationships with physicians. By using a very specific model that operationalizes the know, like, and trust framework fitness professionals can learn how to build a lasting relationships with physicians that will allow them to become part of the healthcare delivery system, improve public health, and build sustainable businesses.
Continuing Education: Product option "Webinar + CEU Quiz" provides one (1) CEU toward renewal of any MedFit Classroom fitness specialization.
---
Are you a MedFit Network member? MFN members get this product for FREE. Click here to get your coupon code. You will be prompted to log in to get coupon code. [Not a member? Click here to learn more about joining]
Description
ABOUT THE PRESENTER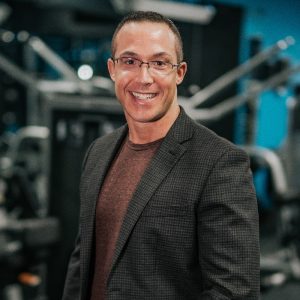 Michael Stack is a clinical professor for the University of Michigan's School of Kinesiology. He is the creator and the host of the Wellness Paradox Podcast, produced in conjunction with University of Michigan. Michael is also the founder/CEO of Applied Fitness Solutions, with four locations in southeast lower-Michigan.
Michael is an exercise physiologist by training and a health entrepreneur, health educator, and fitness industry advocate by trade. He is dedicated to enhancing the standard of practice of, and advocating for, fitness and wellness professionals to ensure they become an essential constituent in the healthcare delivery system.
With a career spanning over three decades in fitness, health, and wellness Michael has a deep knowledge of exercise physiology, health/wellness coaching, lifestyle interventions to mitigate chronic disease and leadership. He is an American College of Sports Medicine Exercise is Medicine Level II practitioner (ASCM-EIM II), a National Strength & Conditioning Association (NSCA) Certified Strength & Conditioning Specialist (CSCS), and a CDC Diabetes Prevention Program (DPP) Lifestyle Coach.
Michael received his undergraduate degree from the University of Michigan's School of Kinesiology in 2004 and is currently a Master's of Public Health (MPH) candidate at the University of Michigan, with a specific concentration in health behavior and health education.
Michael is a board of directors' member for the Michigan Fitness Clubs Association. He sits on the University of Michigan's School of Kinesiology Alumni Board of Governors. Finally, Michael is a member of the executive leadership team for American Heart Association's Heart Walk.