How to Take Your Fears from Foe to Friend
$9.95
Fear can derail careers, challenge relationships, and rock the very essence/foundation of who you are. If you're not careful, fear will create a climate of missed opportunities and crushing disappointments, blinding you from discovering your authentic self and your potential to live a life of excellence—to live your dreams. Essentially, unchecked fear can be the ultimate door-closer.
But what if you could transform your fears into a force propelling you forward toward positive action? What if your relationship with fear could shift from something you dread into a welcomed friend, life motivator, and a source for endless adventure?
The good news is that your ability to change your emotional relationship with fear rests entirely with you. You can transform this emotion from one that creates stress, frustration, and anxiety into a welcome source of anticipation and excitement in Five Steps.
This webinar was presented live in June 2022. You are purchasing a recording.
Description
ABOUT THE PRESENTER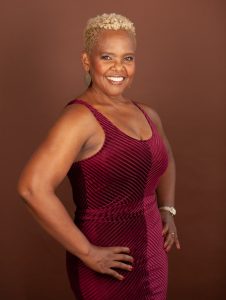 Lisa Charles is a federal prosecutor turned singer/actress, wellness expert, certified health coach/consultant, and an acclaimed speaker. She served as the Fitness/Wellness Research Coordinator for the Rutgers University Aging & Brain Health Alliance, and is the CEO of Embrace Your Fitness, LLC, and the Author of YES! COMMIT. DO. LIVE.
She successfully directed her struggle with temporary vocal loss into personal growth by shedding 77 pounds without dieting. This ignited her zeal for fitness, cemented her understanding of the brain-body connection and prompted her to delve into the process of creating a life based on passion.
Today, Lisa empowers individuals to let go of their limiting beliefs, embrace who they truly are and break through any age-limiting barriers, by allowing them to experience wellness from her top/down, inside/out approach. Her strategies center on transformational techniques within and outside the Fitness industry that produce tangible, lasting results.
For healthy tips and free downloads and to join Lisa's email list, visit: