CEU Webinar | Help Your Boomers Achieve Better Balance
$9.95 – $19.95
Whether you work one-on-one or with a group, you can design effective, science-based, cutting edge balance workouts. As your baby boomer clients and class participants age, they become increasingly interested in maintaining balance. Their fear of falling has either been realized or they anticipate falling as they look to their parents' or friends' experiences. Older adults want to ford streams when hiking, climb stairs abroad where no railings exist, recover when they do fall. In short, they want the freedom to move, walk, and balance with confidence and a spring in their (upright) step.
This webinar was presented live in August 2023. Any offers or discounts mentioned may no longer be active.
Continuing Education: Product option "Webinar + CEU Quiz" provides one (1) CEU toward renewal of any MedFit Classroom fitness specialization.
---
Are you a MedFit Network member? MFN members get this product for FREE. Click here to get your coupon code. You will be prompted to log in to get coupon code. [Not a member? Click here to learn more about joining]
Description
ABOUT THE PRESENTER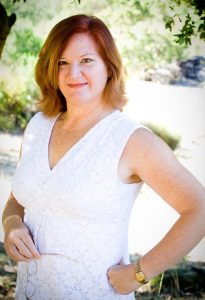 Kymberly Williams-Evans PhD (ABD) has taught fitness to more than 40,000 participants on 4 continents in 4 languages. Her teaching career spans land, sea, and airwaves and started in the first aerobics studio in Europe.
Former faculty at University of California Santa Barbara in both the Dept of Exercise and Sports Studies and English, she specializes in baby boomer and older adult group exercise. Her newly released online Better Balance course offers more than 120 videos and concise manual for both pros and consumers. When not teaching classes in Santa Barbara, you can find her at Rancho la Puerta, where she has been guest instructing since 1985.