CEU Webinar | Hormones and You: Knowledge is Power
$9.95 – $19.95
This webinar will review the basic essentials of how female reproductive hormones function in the Human body through various life stages with an emphasis on perimenopause and menopause.
We'll then review how these changes affect the musculoskeletal system and metabolism and relevant implications for the trainer and nutrition coach in guiding their clients through this dynamic stage of life. We will conclude with some basic training principles important for mid-life women and end with a quick review on how grip strength has gained attention as a predictor of overall health and vitality in the menopausal population.
Continuing Education: Product option "Webinar + CEU Quiz" provides one (1) CEU toward renewal of any MedFit Classroom fitness specialization.
---
Are you a MedFit Network member? MFN members get this product for FREE. Click here to get your coupon code. You will be prompted to log in to get coupon code. [Not a member? Click here to learn more about joining]
Description
ABOUT THE PRESENTER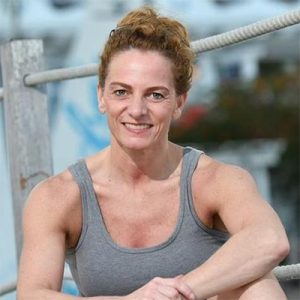 Dr. Carla DiGirolamo is a double Board-Certified Obstetrician/Gynecologist and Reproductive Endocrinologist who specializes in the care of reproductive age and mid-life women. Carla completed her residency training in Obstetrics and Gynecology at Brown University Medical School/Women and Infants' Hospital and her Reproductive Endocrinology training at the Massachusetts General Hospital at Harvard Medical School. She is a North American Menopause Society (NAMS) Certified Menopause Practitioner and has been featured in multiple podcasts and speakerships at various events discussing the physiology of the hormonal changes of menopause, hormone therapy and functional fitness training.
Carla has been in the fitness industry her entire life as an athlete and for the last decade as a fitness professional with credentials as a Crossfit Level 1 Trainer and Certified Nutrition Coach. Carla has also earned advanced instructor credentials from Les Mills for their BodyCombat and BodyPump group fitness programs. She brings fitness and nutrition expertise to every patient visit taking a holistic approach to medical management.
Dr. DiGirolamo is a Partner at Boston IVF in Waltham, MA where she practices as a fertility specialist and menopause health consultant. She has been featured in Boston Magazine's Top Doctors in the Boston area for 2019, 2020, 2021 and 2022.