CEU Webinar | Female, Hardy and Hearty… but Different
$9.95 – $19.95
With more data, incredible diagnostic imaging and procedures, we better understand the biological differences between men and women when it comes to frailty, the dyna-sarco-osteopenias, and CV-metabolic risk factors, disease manifestations and trajectories. Chronic disease has its roots in the 4 I's, what I coin Aging Accelerants. R.E.H.A.B. [Restore-Energy-Hardiness-Aspirations-Benchmarks] is grounded in 5 Buttressed Pillars and 7S Training Buckets.
There is a window of opportunity to create and maintain an environment ripe for repair and regeneration, extending the healthspan and brainspan, expanding our movement sphere, and adding 'life to our years'. Ladies, we live longer than our male counterparts, but not necessarily better. Take this bull by the horns, and jump through this window of opportunity to beat back Mother Time.
Continuing Education: Product option "Webinar + CEU Quiz" provides one (1) CEU toward renewal of any MedFit Classroom fitness specialization.
---
Are you a MedFit Network member? MFN members get this product for FREE. Click here to get your coupon code. You will be prompted to log in to get coupon code. [Not a member? Click here to learn more about joining]
Description
ABOUT THE PRESENTER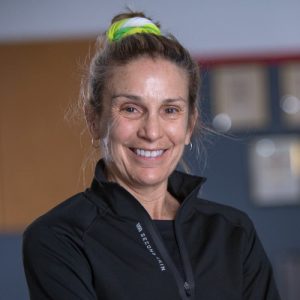 Pat VanGalen, MS brings a unique blend of education, practical experience, common sense application, science and research to her lecturing, teaching, training and coaching. She launched her professional career 40+ years ago in physical education and coaching, then spent the next 10 years in corporate-industrial fitness, health promotion, cardiac rehab and injury risk reduction programming design, implementation and management.
Since 1990, Pat expanded her services to designing and teaching personal training and group exercise certification courses, providing continuing education credits, lecturing, tutoring, executive health coaching, and authoring lay and professional articles in Asia, Australia and the U.S. The last 25+ years, she has dedicated her expertise to changing the way and the pace at which we age. Pat's rehab-to-performance experience and down-to-earth demeanor make her a dynamic, informative, inspiring, and very provocative speaker, trainer and coach.