CEU Webinar | Moving Mountains: The Power of Movement in Nature in Reaching the Peak of Well-Being
$9.95 – $19.95
There are 6 Official Pillars of Lifestyle Medicine and now mounting evidence that supports daily exposure to nature and fresh air is also vital to optimizing overall physical and mental health. Time spent in nature has been shown to help lower blood pressure, reduce nervous system arousal, enhance immune system function, reduce anxiety and increase self-esteem.
In a culture of ever increasing technology and screen time, now more than ever it is crucial to educate and empower patients to incorporate nature into therapeutic treatment regimens.
Continuing Education: Product option "Webinar + CEU Quiz" provides one (1) CEU toward renewal of any MedFit Classroom fitness specialization,
---
Are you a MedFit Network member? MFN members get this product for FREE. Click here to get your coupon code. You will be prompted to log in to get coupon code. [Not a member? Click here to learn more about joining]
Description
ABOUT THE PRESENTER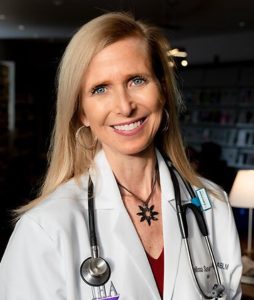 Dr. Melissa Sundermann is a plant-based physician double board certified in both Internal Medicine and Lifestyle Medicine and has been practicing medicine for over 20 years. She also has training in Integrative Medicine through the University of Michigan and has completed a Professional Training Program in Mind Body Medicine through the Center for Mind Body Medicine based in Washington, DC. She has been featured in several Lifestyle Medicine articles and podcasts as well as an invited speaker for health/medical national conferences. She strongly believes in fostering a partnership with her patients and helping to guide them towards a healing pathway through self-care utilizing Lifestyle Medicine principles. Her 7 pillars of health include a wholefood/plant-based diet, daily movement, restorative sleep, avoidance of risky behaviors (such as tobacco, excessive alcohol, drug use), stress management, social connection and daily exposure to nature and fresh air.
Dr. Sundermann currently practices medicine with IHA in Ann Arbor, Michigan where she is helping to launch the IHA Lifestyle Medicine Institute. She is also leads IHA Staywell Committee which focuses on optimizing the health and well-being for 3000 employees of IHA. She does her best to practice what she preaches and enjoys running, biking, hiking, skiing and spending time outdoors and creating adventures with her husband, 2 college-age children and 2 dogs. She is a 10x Boston Marathon finisher, 3x Full Ironman Triathlon finisher and currently training for several upcoming Ultramarathons. She truly believes that age is just a number and is passionate about spreading this word to all of her patients, family and friends.
---