CEU Webinar | Brain Games are Not Enough
$9.95 – $19.95
We keep saying that we need to make exercise more enjoyable and fun, yet we never actually do it. Interestingly, the same elements of reactivity, coordination, friendly competition, and cognitive challenge that can be used to make fitness fun can also enhance brain function now, brain health later, and can aid in prevention and potentially slow the progression of brain diseases like Alzheimer's.
You cannot change someone's body in a single workout, but you can change their mind.  Discover how to enhance desire for exercise while delivering a fitness experience that is even better for brain health than "regular exercise" alone. Enhance the enjoyment of almost any type of exercise you lead and help people show up often enough to get the physical changes they want and the brain health they need. They get results when they show up. And they show up more often if they are looking forward to it.
Continuing Education. Product option "Webinar + CEU Quiz" provides one (1) CEU toward renewal of any MedFit Classroom fitness specialization.
---
Are you a MedFit Network member? MFN members get this product for free. Click here to get your coupon code. You will be prompted to log in to get coupon code. [Not a member? Click here to learn more about joining]
---
This webinar was broadcast live in June 2021. If you purchased the webinar at that time, please contact ivy@medfited.org to have the cost of the webinar deducted from the total for this product.
Description
ABOUT THE PRESENTER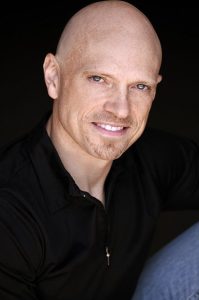 His "800 Pounds of Parents" directly inspired Jonathan Ross' prolific fitness career.
He is a multiple Personal Trainer of the Year Award-Winner (ACE, IDEA, and PFP Magazine), creator of Funtensity, brain fitness visionary, blogger and master trainer for the American Council on Exercise (ACE).
His book, Abs Revealed, delivers a modern, intelligent approach to abdominal training. He creates serious fitness without taking it too seriously and his methods create unfakeable smiles, unshakeable brains, and unforgettable fitness.
A former astronomer, Jonathan used to study stellar bodies – now he builds them!