Why Diet Quality Should Be a Vital Sign
What and how we eat is the leading predictor of mortality and chronic disease risk and plays a major role in health outcomes. But nutrition is often overlooked in coaching, missing a critical opportunity to understand true health risks. Learn from one of the world's leading visionaries and speakers regarding lifestyle medicine in this thought-provoking session.
This webinar was presented live on Tuesday, September 5. Any offers or discounts mentioned during the webinar may no longer be active.
Webinar made possible by the MedFit Education Foundation. Please consider supporting our mission by donating to the Foundation.
Description
ABOUT THE PRESENTER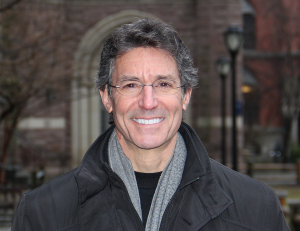 David L. Katz, MD, MPH, FACPM, FACP, FACLM is a specialist in Internal Medicine, Preventive Medicine/Public Health, and Lifestyle Medicine, with particular expertise in nutrition. He earned his BA at Dartmouth College (1984); his MD at the Albert Einstein College of Medicine (1988); and his MPH from the Yale University School of Public Health (1993).  
Katz is the founder and former director of Yale University's Yale-Griffin Prevention Research Center (1998-2019); Past President of the American College of Lifestyle Medicine; Founder of the non-profit True Health Initiative; and Founder and CEO of Diet ID, Inc. He is a Fellow of the American College of Preventive Medicine; the American College of Physicians; the American College of Lifestyle Medicine; and Morse College, Yale University. 
The recipient of numerous awards for teaching, writing, and contributions to public health, Katz was a 2019 James Beard Foundation Award nominee in health journalism, is a 2023 recipient of a Lifetime Achievement Award from the Doctors' World Gala, and has received three honorary doctorates.  
He holds multiple US patents; has over 200 peer-reviewed publications; and has authored/co-authored 19 books to date including multiple editions of leading textbooks in nutrition, preventive medicine, and epidemiology.
---