Overcoming Weight Loss Resistance in your Toughest Client Cases
$9.95
This webinar was live broadcast on May 12, 2020. You are purchasing a recording. You have 30 days from purchase date to download.
Presented by Brendan Vermeire
Chronic disease and weight gain are at an all time high in today's increasingly toxic world. Clients are not able to lose weight as easily as they used to and the 'next gen fitness professional' must rise to the occasion with cutting edge strategies.
Functional Practitioner and Fitness Trainer, Brendan Vermeire, explains how gut health and toxicity are contributing to weight loss resistance and presents botanical strategies for success to help your clients work smarter, not harder.
---
MedFit Network professional members receive free access to this webinar recording. If you're a member, click here to log in to your account for instructions on accessing past webinar recordings. [Not yet a member? Click here to learn more about membership]
Description
ABOUT THE PRESENTER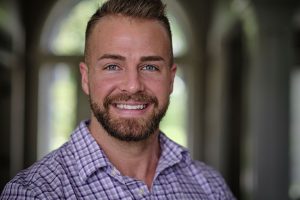 Brendan Vermeire is an Integrative Clinician and Functional Diagnostic Nutrition Practitioner specializing in complex chronic illness. He began his career as a personal trainer and nutrition coach at the age of 19 after disappointingly being medically discharged from the United States Navy Seal training pipeline due to an inguinal hernia. After being exposed to the power of functional lab testing in the start of his career, he began intensely pursuing that as a career path which has lead him to being the current Director of the Association of Functional Diagnostic Nutrition Practitioners, the owner/founder of the Premier Virtual Integrative Health Clinic, Metabolic Solutions, and a Clinical Educator for Bio-Botanical Research.
When he's not educating doctors, practitioners and professionals, helping clients overcome their most severe health struggles, or producing cutting edge scientific education, Brendan enjoys all things fitness and is probably working out. He also enjoys anything in nature and any activities that expand his heart, mind, and soul.
---