The Snowball Effect of Burnout
$9.95
Fitness professionals are particularly vulnerable to burnout due to the nature of the work: fitness clubs are open nearly 24/7, open/close shifts, weekend work, and often being paid wages below rising needs. The American Psychological Association has reported that 1 in 5 Americans has suffered burnout with rising anxiety, depression, suicide ideation and actual suicides and the rise of chronic disease due to unhealthy lifestyle choices. Examine the rising trend in burnout and all the health conditions that may present as a result of this diagnosis. The U.S. Surgeon has released a new Framework for Mental Health & Well-Being in the Workplace outlining the foundational role that workplaces should play in promoting the health and well-being of workers and our communities. Discover more about burnout, how it affects you, and what you can do about it.
---
MedFit Network members get free access to this webinar recording! Click here to log in to your account and go to Member Benefits > MedFit TV & Past Webinars. (If you're not yet a member, click here to learn more about MFN membership.)
---
This webinar was presented live on August 15, 2023. You are purchasing a recording. Any offers or discounts may no longer be active.  
Description
ABOUT THE PRESENTER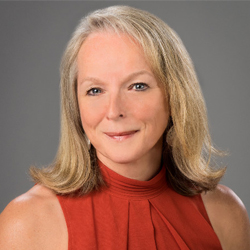 Debbie Bellenger is the CEO/Founder of DB Fitness and Wellness Solutions LLC providing advisory services to fitness clubs and fitness professionals, education and business coaching.
Debbie has over 30 years of health and wellness programming in various sectors. She has served as Director of Health Management and Wellness for an Insurance Company in CA, SVP of Healthy Living for the South Florida YMCA system and the Director of Employer Wellness Services for CaroMont Regional Medical Center in NC.
Within these various roles Debbie developed and delivered award winning employee and medical wellness programs while also providing extensive training and development for personal trainers, group exercise instructors and many others.
Debbie was the 2017 IDEA World Program Director of the Year award winner and the 2014 Medical Fitness Association Program Director of the Year award winner (specialty in employee wellness for healthcare systems).
---