5/2/23 Webinar | Forms not Form – Necessary but Time Consuming
Register before the live presentation to watch for free!
LIVE PRESENTATION:
Tuesday, May 2
10:00am PT (1:00pm ET)
If you can't watch live, all registrants will receive a recording within 24 hours of the live broadcast.**
As our industry is moving into the medical exercise demographic, forms are needed in day-to-day business operations. This workshop will address which ones are crucial and how to create them based on the size of your business in order to become a vital part of the care management team.
---
Webinar made possible by the MedFit Education Foundation. Please consider supporting our mission by donating to the Foundation.
Description
ABOUT THE PRESENTER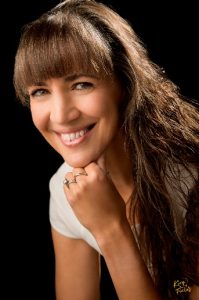 Sharon Bourke has been involved in the health and fitness industry for more than 28 years presenting, teaching, and coaching in fitness clubs and private studios throughout the Washington metropolitan area. She holds certifications in Medical Exercise, Personal Training, Pre & Postnatal fitness, Arthritis and Multiple Sclerosis.
Sharon is the PFP (Personal Fitness Professional) Trainer of the month for January 2020. She was finalist for the 2019 MedFit Professional of the Year by MedFit Professional Magazine. She is a Board Member for the Montgomery County Women's Business Owners Association.
Sharon founded the Life Energy Foundation, a 501(c)(3) nonprofit, to utilize her extensive experience and network to create exercise and behavior modification programs and resources to help people avoid becoming immobilized from their chronic condition. In addition, she presents workshops and seminars throughout the United States. She writes for numerous online publications, compelled to clarify confusing and misleading health information for the general population as well as offer modifications to those with disease-related concerns.
Under her guidance, The Life Energy Foundation has created several dynamic medical exercise programs in 2020.  Achieve, 30 days to Better and a COVID-19 research study (Move The Needle). These programs are powerful tools geared towards those whose quality of life has been impacted by diabetes type II, hypertension, weight loss, depression, and possible increased severity of COVID-19. The programs provide evidence-based practices to instill self-efficacy and adopt healthier lifestyle habits resulting in positive outcomes.
---