Make 2023 Your Year of Fun!
$0.00
Doesn't it seem that the more we seek happiness, the more elusive it becomes? There is an easy fix, hiding in plain sight: having more fun. Fun is an action you can take here and now, practically anywhere, anytime. Through research and science, we all know fun is enormously beneficial to our physical and psychological well-being, yet fun's absence from our modern lives is striking.
In this webinar, Dr. Mike Rucker will present the PLAY Model and SAVOR system from his book The Fun Habit—showing you how to use these simple tools to attract more joy and delight into your life.
This webinar was broadcast live on Tuesday, January 10. You are watching a recording.
---
Webinar made possible by the MedFit Education Foundation. Please consider supporting our mission by donating to the Foundation.
Description
ABOUT THE PRESENTER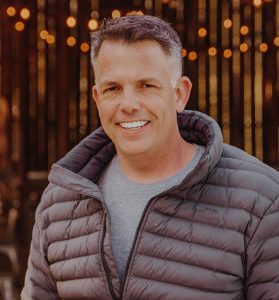 Dr. Mike Rucker is an organizational psychologist, behavioral scientist, and charter member of the International Positive Psychology Association.
He has been academically published in publications like the International Journal of Workplace Health Management. His ideas about fun and health have been featured in The Wall Street Journal, Washington Post, Fast Company, Psychology Today, Forbes, Vox, Thrive Global, Mindful, mindbodygreen, and more.
He currently serves as a senior leader at Active Wellness and is the author of the book The Fun Habit, available now.
---