8/1/23 Webinar | Living Life with Less Stress & Overwhelm
Register before the live presentation to watch for free!
LIVE PRESENTATION:
Tuesday, August 1
10:00am PT (1:00pm ET)
If you can't watch live, all registrants will receive a recording within 24 hours of the live broadcast.**
Our society has created a norm of "managing stress" rather than being proactive to live a life without it. When we re under stress the body holds fat, the brain functions less, and our overall health is compromised. Rather than manage stress, learn to live a life without it. This webinar teaches how to calm the body, reprogram the mind and remove feeling overwhelmed daily.
---
Webinar made possible by the MedFit Education Foundation. Please consider supporting our mission by donating to the Foundation.
Description
ABOUT THE PRESENTER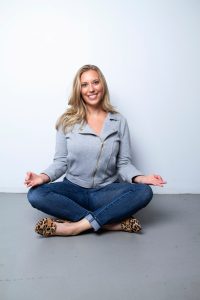 Briana Bragg is a conscious transformation specialist with a focus on mental fitness, present moment living, and reducing overwhelm. Briana is the intuitive and creative visionary behind a revolutionary process for healing, as the Founder of Vacation of the Mind she has developed an integrative methodology to align the potential of the mind with nature's abundant healing properties.
This style of meditation fuses together the healing power of nature, meditation, and visualization to cultivate a space where journeying with the rhythms of nature flows.
She is the author of educational courses in meditation, mental fitness, present moment living, and reducing overwhelm.
Briana teaches how to reprogram the subconscious mind, while aligning the conscious and subconscious to create our reality daily and live in our full potential. Briana fully recognizes and appreciates the vivacious strength that awaits us all on the other side of personal struggle should we choose to capitalize on our challenges for transformation and growth.
Like the way a caterpillar breaks down in its cocoon so that a beautiful butterfly can emerge, she empowers people around the globe to transform their own lives and free themselves from their limiting patterns and obstacles.
Briana is an educator, author, and two-time CEO with an international presence. She loves spending time in nature, traveling, singing and music, and outdoor adventures.
---