Unlocking the Body's Healing Potential: The FDN Approach
Do you feel like you're in a cycle of trial and error? Are all of your clients reaching their goals 100% of the time?
Attend this webinar and take a look at how YOU can take your practice to another level! You will learn and understand how functional lab testing and a proven methodology can skyrocket your income and clients' results.
The FDN approach will help build a referral-based client list that opens the doors to time freedom because you can work less and earn more while having a deeper impact.
With FDN, fitness professionals can create simple, customized, step-by-step-health restorative plans for clients that GET REAL RESULTS!
This webinar was presented live on Tuesday, June 6. Any offers or discounts mentioned during the webinar may no longer be available.
Description
ABOUT THE PRESENTER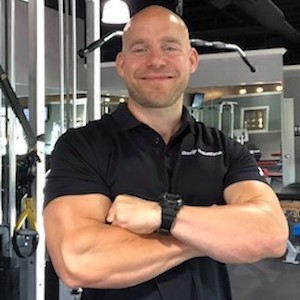 Matt Terry, CSCS, Bio Sig 2, PN 2, CES, FDNP, is a Presenter, Personal Trainer, Nutrition Coach and full-time practicing FDN in Overland Park, Kansas where he co-owns a Personal Training Studio.
He has used his personal struggles with obesity, injuries, and disease to help his clients at new levels with customized solutions that get to the root of the issue. His mission is to provide people with the right education, support, and coaching to create sustainable solutions for optimal lasting health, energy, and confidence.
---