2/14/23 Webinar | Fit PACE: Substance Abuse & Exercise
Register before the live presentation to watch for free!
LIVE PRESENTATION:
Tuesday, February 14
10:00am PT (1:00pm ET)
If you can't watch live, all registrants will receive a recording within 24 hours of the live broadcast.**
Exercise is a complimentary treatment for substance abuse recovery, however, exercise shouldn't be a replacement tool.
Learn the strategies to avoid this phenomenon by incorporating Fit PACE into your fitness professional practice.
---
Webinar made possible by the MedFit Education Foundation. Please consider supporting our mission by donating to the Foundation.
Description
ABOUT THE PRESENTER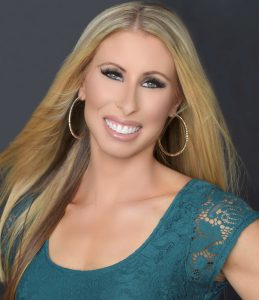 Dr. Megan Johnson McCullough, EdD Health & Human Performance, is from Oceanside, California and has owned of Every BODY's Fit private fitness studio since 2012. After receiving a full ride athletic scholarship to Metro State in Colorado and playing basketball there, she returned to Oceanside and received her M.A. in Education – Physical Education and Health Science.
She has been personal training for 14 years and coaching since 2007. Megan is an elite NASM Master Trainer and world champion professional natural bodybuilder. She is certified from the National Academy of Sports Medicine (NASM) and the National Exercise & Sports Trainers Association (NESTA). She is also a certified Group Exercise Instructor by the Aerobics and Fitness Association of America (AFAA), as well as being certified in Aqua, Cycle, Yoga, and Zumba. Megan also holds titles of Corrective Exercise Specialist, Drug & Alcohol Recovery Fitness Specialist, Fitness Nutrition Specialist and Senior Fitness Specialist. Megan is a Wellness Coach as well as a Lifestyle and Weight Management Specialist. She is a world champion natural bodybuilder, fitness model and author of 6 books.momentumforgyms.com
---