Better Balance: Fewer Falls – Part Two and Do 
$9.95
Live Demo of Exercises, More Exercises, and Yet More with adaptations for Solo and Group Workouts
Whether you teach Balance classes or train older adults one-on-one, you will get specific movement content and exercise demos galore. Learn ways to cue and set up fall risk reduction moves for groups vs single clients. This practical webinar will build on and demonstrate concepts shown in Kymberly's previous webinar, "Help Your Boomers Achieve Better Balance."  Missed that? No worries, as you'll get the "whats" and "hows" along with some "whys" in this presentation. Come for the content; leave with balance, posture, coordination, and strength moves you can apply to groups and individuals.
This webinar was presented live on Tuesday, November 28. Recording coming soon.
Out of stock
Description
ABOUT THE PRESENTER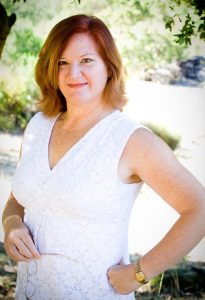 Kymberly Williams-Evans PhD (ABD) has taught fitness to more than 40,000 participants on 4 continents in 4 languages. Her teaching career spans land, sea, and airwaves and started in the first aerobics studio in Europe.
Former faculty at University of California Santa Barbara in both the Dept of Exercise and Sports Studies and English, she specializes in baby boomer and older adult group exercise. Kymberly earned the Functional Aging Specialist certification, is a charter member of the 2020 AgeWell Collective, holds two indoor cycling certifications, and is certified through ACE for both group instruction and Senior Specialty.
Her newly released "Better Balance; Fewer Falls" course offers 65 videos and a chock o' block manual for both pros and consumers. When not teaching classes in Santa Barbara, you can find her at Rancho la Puerta, where she has been guest instructing since 1985.
3 Time Finalist IDEA Fitness Leader of the Year
Active Aging for Boom Chicka Boomers
Creator of "Better Balance; Fewer Falls" Course – Live and Video
Functional Aging Institute Certified
American Council on Exercise Group Fitness Certified
American Council on Exercise Senior Specialist
Schwinn Cycling Certified
AgeWell Collective Charter Member 2020
Brain Health Certified (in process 2023)
---