Aging in Place with Wellness for Older Adults
Presenter Debbie Bellenger will review some of the current data and trends for Aging Adults and their desire to Age in Place and not nursing homes. Post pandemic, we continue to see an increase in the number of Boomers, a Loneliness Epidemic identified by the Surgeon General and a decline in the overall health of Americans. Debbie will highlight how we can support Older Adults to Age in Place by maintaining their independence through a holistic approach to their overall including mental health, physical health and fiscal health focusing on the importance of physical health.
This webinar was presented live on September 12, 2023. Any offers or discounts mentioned during the recording may no longer be active.
---
Webinar made possible by the MedFit Education Foundation. Please consider supporting our mission by donating to the Foundation.
Description
ABOUT THE PRESENTER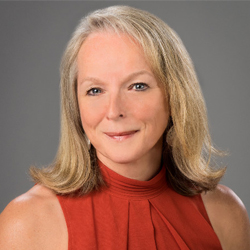 Debbie Bellenger has over 30 years of health and wellness programming in various sectors.
Debbie was the 2017 IDEA World Program Director of the Year award winner and the 2014 Medical Fitness Association Program Director of the Year award winner (specialty in employee wellness for healthcare systems).
She has served as Director of Health Management and Wellness for an Insurance Company in CA, SVP of Healthy Living for the South Florida YMCA system and the Director of Employer Wellness Services for CaroMont Regional Medical Center in NC.
Within these various roles Debbie developed and delivered award winning employee and medical wellness programs while also providing extensive training and development for personal trainers, group exercise instructors and many others.
---