10/17/23 Webinar | Brain Fitness Research Roundup
Register before the live presentation to watch for free!
LIVE PRESENTATION:
Tuesday, October 17
10:00am PT (1:00pm ET)
If you can't watch live, all registrants will receive a recording within 24 hours of the live broadcast.**
The brain is finally getting its due with more research devoted to than ever before. And it is increasingly clear that numerous exciting practical applications from nutrition, exercise and lifestyle behaviors are the most effective way to optimize cognitive function now and preserve it later and give you the best chance or preventing future brain disease. Explore the latest developments in brain fitness and how to apply them in your life.
---
Webinar made possible by the MedFit Education Foundation. Please consider supporting our mission by donating to the Foundation.
Description
ABOUT THE PRESENTER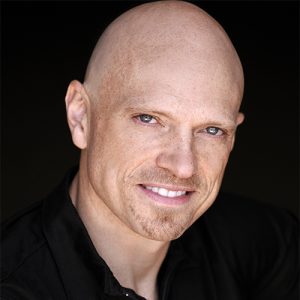 His "800 Pounds of Parents" directly inspired Jonathan's prolific fitness career.  He is a multiple Personal Trainer of the Year Award-Winner (ACE, IDEA, and PFP Magazine), creator of Funtensity, brain fitness visionary, blogger and master trainer for the American Council on Exercise (ACE). Additionally, Jonathan is the Foundation's Director of Education where he provides course development leadership to our authors to help us craft courses that provide both excellent content and an enjoyable learning experience.
As a speaker he captivates while inspiring change with an approachable, accessible personality and common sense insights to commonly confusing fitness topics. His book, Abs Revealed, delivers a modern, intelligent approach to abdominal training. He creates serious fitness without taking it too seriously to ensure it is an effective, enjoyable, engaging experience. His methods create unfakeable smiles, unshakeable brains, and unforgettable fitness.  A former astronomer, Jonathan used to study stellar bodies – now he builds them!
---