Be a Blood Pressure Hero: Help Clients Manage, Prevent or Delay Hypertension
$9.95
This webinar was live broadcast January 14, 2020. You are purchasing a recording. You have 30 days from purchase date to download. Any offers or discounts mentioned in the webinar may no longer be active.
Presented by June Chewning
Blood pressure is called the silent killer for good reason. There are typically no symptoms however bad blood pressure seriously affects almost every primary system in the body. High blood pressure (Hypertension) responds very well to regular exercise allowing most clients to reduce and often eliminate blood pressure medications. Learn guidelines to provide individualized exercise recommendations to help clients manage, prevent, or delay hypertension. You too can be a blood pressure hero for your clients!
---
MedFit Network professional members receive free access to this webinar. If you're a member, click here to log in to your account and find instructions to access webinar recordings. [Not yet a member? Click here to learn more about membership]
Description
ABOUT THE PRESENTER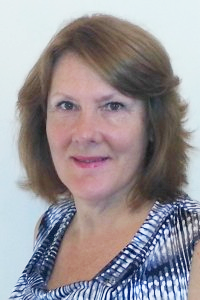 June Chewning has been serving the fitness industry since 1978 as a fitness instructor and personal trainer. She taught elementary physical education for 6 years before completing her Master's Degree in Exercise Physiology and Health Enhancement.
June served as president and owner of Health Enhancement and Fitness Services (a corporate and community wellness provider) for several years, and owned/managed Harrison Health and Fitness Center (a full service fitness facility) for 18 years. She served as an Aquatic Exercise Association Training Specialist for 18 years, edited the Aquatic Fitness Research Journal (a peer reviewed professional journal), served on the AEA Research Committee, and works as an education consultant. She is a two time recipient of the Contribution to the Aquatic Fitness Industry Global Award. June served as adjunct Faculty at Cincinnati State College for 12 years, created course curriculum and taught several courses for their Health Fitness Technician degree program.
June now takes her passion for education and writing to her position in Fitness Learning Systems as President and Education Specialist.  She works with authors and organizations to develop high quality education products and innovative solutions to online learning, moving continuing education to a higher level in the fitness industry.  She helps authors and organizations to maximize the potential of their educational intellectual properties.  Fitness Learning Systems creates innovative solutions to content development, delivery, and management.
"Creating educationally sound, technically enabled, interesting, and fun continuing education is critical to the health and professional acceptance of the fitness industry.  Bringing continuing education to a standard consistent with other health-fitness or allied health professions will provide the professional integrity needed in the industry to enable us to respectably interface with the medical and allied health professions.  The days of reading a 10 minute article and getting a 1 hour continuing education credit are gone.  We need to hold a higher standard in certification, continuing education, and professional accountability to grow recognition as a respected and interfaced profession." –June Chewning
---