Stay In Your Lane: The Importance & Benefits of Scope of Practice
$9.95
Too often a client will come to us with shoulder pain or tight muscles. If we diagnose the cause of the pain or foam roll damaged muscle tissue, we may be doing more harm than good. In order to avoid a law suit and provide the best possible care, it is important to stay in your lane when working with clients, patients, or athletes who suffer from chronic disease. This webinar discusses scope of practice, how fitness professionals fit into the healthcare continuum, and the importance of developing a referral network — all to benefit your clients and business.
This webinar was presented live on September 19, 2023. You are purchasing a recording. Any offers or discounts may no longer be valid.
Description
ABOUT THE PRESENTERS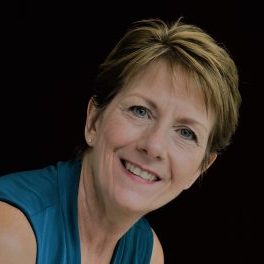 Holly Benson is a talented and energetic 35+ year veteran in both the Recreation and Fitness industries, earning bachelor's degrees in both fields from North Dakota State University. She has held several professional leadership positions over the years, as well as doing countless hours of personal training and teaching group exercise for older adults and special populations.  She has accrued several nationally recognized fitness certifications and considers herself an advanced-skills trainer specializing in exercise programming for chronic medical conditions, dynamic balance and fall prevention, and those wanting to regain strength and vitality after experiencing an injury or health set back. In her words… "I want to continue to create meaningful experiences for my students and training clients that will uplift them, teach them practical solutions to their physical challenges, and provide hope for a better life living in their body. Movement heals.  Any movement is one step closer to wellness. There is no need to live fearful of decline and/or sickness."
She has become a successful certified medical exercise specialist and corrective exercise specialist. She previously mentored a team of trainers for the Apex Park and Recreation District. She has spearheaded the design of the first medical exercise program within the construct of a park and recreation district and will be building a referral network of medical professionals within the district's demographics. Holly now splits her time building her in-home fitness training business and serving as lead trainer for the park district. Her in-home practice serves clients unable to access facilities due to health or mobility restrictions. She believes in encouraging young fit pros to be the next generation that will bridge the gap between fitness and medicine.  She hopes to leave a legacy of programs and projects that help create a healthier and vibrant community.
Holly is an exercise science "nerd" which has allowed her to be very effective educating trainer. She believes her clients must understand the WHY behind her programming and to be students of their own body.  Holly says: "Once someone knows the methodology behind why they are so stiff and in pain, they can find more motivation to learn to move correctly, move more frequently, and above all enjoy the process of healing." Her compassion and patience are her most valued qualities as she meets each of her clients exactly where they are physically and emotionally, and builds programs that progress them safely and mindfully toward better functionality, confidence, and well-being.  She interfaces intelligently with her clients' therapists and physicians to provide a smooth transition into independent living.  She understands the aging process and loves to usher her clients into their 70's, 80's, and beyond.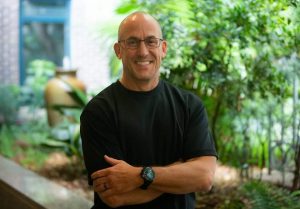 Dan Mikeska's mission is to improve population health and to increase the quality of life by connecting education, medicine, and fitness. This goal can be achieved by providing an educational pathway for fitness professionals who want to become respected members of the healthcare community, prompting clinicians to prescribe exercise, and encouraging patients to enlist the services of a qualified fitness professional.
Dan's philosophy centers on the fact that human movement is a complicated and coordinated effort between your muscles, skeleton, and metabolism, and everyone is different. Knowing how each of the systems of the bodywork, independently and in concert, is essential in the development of an effective fitness program.
In addition to a doctorate degree in Health Science and a master's degree in Human Movement, Dan has some of the most sought after certifications from The National Academy of Sports Medicine, the American Council on Exercise, the Cancer Exercise Training Institute, and the Exercise is Medicine credential from the American College of Sports Medicine.
His education and vast experience have given him the opportunity to work with notable organizations such as Life with Cancer and 2Unstoppable. He is currently adjunct faculty for A.T. Still University's master's of Kinesiology program and American Public University System's Sports and Health Science program. He is also a member of the Industry Advisory Council for American Public University and a member of the Medical Advisory Council for Cancer Exercise Training Institute.
---