8/8/23 Webinar | Every Breath Counts: Apply Breath AS Medicine
Register before the live presentation to watch for free!
LIVE PRESENTATION:
Tuesday, August 8
10:00am PT (1:00pm ET)
If you can't watch live, all registrants will receive a recording within 24 hours of the live broadcast.**
The foundation of exercise should be therapeutic incorporating a mind/body experience. In the advent of the last few years, sudden death syndrome is up 1800%. There are many factors playing into this; however, implementing proper breathing protocols in our exercise routine allows breath to become our medicine.
In this webinar, we'll explore different types of breath control techniques and sequences to improve the quality of our lives and our client's lives. You'll learn:
The master muscle of exercise is the thoracic diaphragm
The difference between healthy stress and unhealthy stress in our workouts
That no pain, no gain is an INSANE concept
Learn the art, science and application of proper nasal breathing in fitness and exercise health and performance.
---
Webinar made possible by the MedFit Education Foundation. Please consider supporting our mission by donating to the Foundation.
Description
ABOUT THE PRESENTER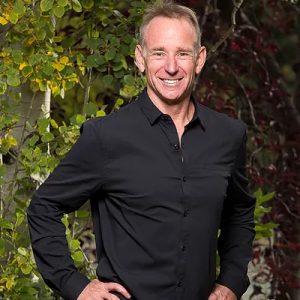 Ed Harrold is an author, inspirational leader, public speaker, coach and educator. Ed's mastery in the science of mindful breathing has guided him to apply conscious breathing practices in corporate performance coaching, fitness & athletic training, healthcare trainings, stress reduction and overall health and well-being. Ed's books "Life With Breath" and "BodyMindBusiness"  are available where books are sold.
Today, Ed blends the fields of neuroscience and the wisdom of contemplative traditions into effective strategies to improve well-being in Corporate America, Healthcare, athletic performance and individual health. Ed's fluency in mindfulness-based strategies combined with the belief in the human potential gives him the depth and understanding to meet individuals and group needs across industries and platforms.
Ed is a contributing health & wellness editor for Huffington Post, Thrive Global, MindBodyGreen & PTOnTheNet. Ed's Breath AS Medicine Training offers CE in the healthcare, wellness coaching, fitness & athletic training sectors. Ed is a Faculty Member of the Medical Wellness Association.
---