Harness the Limitless Potential of Your Mind with Meditation
$0.00
Completely free webinar from MedFit Classroom!
Join this webinar to discover how to deepen your mental resilience through mind/body connection. Learn the neuroscience of meditation – how the brain responds to consistent practice, proper breathing techniques to calm the central nervous system, and how to grow your current practice by adding meditation to assist current clients with their wellness journey.
This webinar was presented live on Tuesday, June 1, 2021. Any offers or discounts mentioned during the webinar may no longer be active. Recording available via GoTo Webinar.
Description
ABOUT THE PRESENTER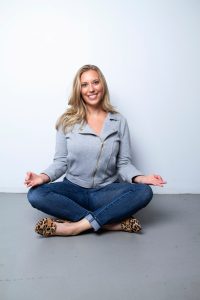 Briana Bragg is the founder of Vacation of the Mind®, a mental wellness company dedicated to helping one million people or more reduce stress, refocus the mind, and lead healthier and happier lifestyles through practical techniques of nature-centered mindfulness and meditation.  Briana is the author of Journey into Tranquility®, a meditation teacher training course that utilizes science-based methodologies of nature, meditation, and creative visualization in a three-step process Breathe, Refocus, Journey, curating guided journeys that connect people to nature and stillness. 
Briana's dynamic energy and passion are fueled by her devotion to the well-being of others.