Your Lifespan vs. Your Diseasespan: Where Do You Fall?
$0.00
Completely free webinar from MedFit Classroom
This webinar was presented live on April 28, 2020. Any offers or discounts mentioned during the presentation may no longer be active.
Presented by Dr. Jim Herkimer
Longevity is not frequently coupled with good health – age-related disease greatly lowers our quality of life. You can take action to minimize your disease-span and optimize your lifespan.
In this webinar, we will begin by exploring obstacles to good health, including behaviors that influence your probability for developing chronic disease, premature aging, and increased risk of and protracted recovery from injury. We will further investigate how specific behaviors impact your body at the cellular level, which can either trigger or inhibit the onset of disease. Lastly, we will look at implementing programs that extend your healthspan and shorten your disease-span.
Recording is presented via GoTo Webinar. Click here to download a PDF of the presentation.
Description
ABOUT THE PRESENTER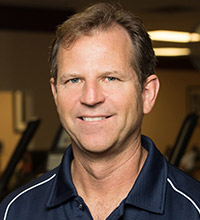 Dr. Herkimer has been involved in health, fitness and rehabilitation for over 35 years. He is currently the CEO and Executive Director at Sports Conditioning and Rehabilitation (SCAR) in Orange, California. SCAR is a wellness and rehabilitation clinic providing a continuum of care for individuals through the life span. Throughout his career, he has had the opportunity to help a variety of athletes and individuals from all walks of life reach beyond their potential. He has extensive experience working with all levels of athletes including those from major league baseball, the NBA, NFL, NHL as well as multiple Olympians. He is a well-known author and speaker appearing on a variety of television shows including Healthy Matters, ESPN and local news shows. He has also worked closely with several nonprofit groups including the California Governors Council on Physical Fitness and Sport, The California State CIF Sports Medicine Advisory Committee, The Rehabilitation Institute of Southern California and Goodwill Institute of Orange County.
In addition to speaking for a variety of organizations, he has hosted multiple events on "Overcoming Obstacles". The Overcoming Obstacles series matched professional athletes and members of the Challenged Athletes Foundation sharing their stories of difficulty in finding success in the face of adversity. His hands-on approach to motivating and educating people is apparent as he has mentored hundreds of students in clinical education as well as university settings.
Dr. Herkimer has had a variety of academic faculty appointments at Chapman University over the past twenty-six years. Dr. Herkimer sees himself as a catalyst to assist people in their journey to health and wellness as we move from a system of "diseasecare" to one of "healthcare" through a multidimensional approach of exercise, lifestyle management and nutrition.
---