Beat the Clock: Fighting Age-Related Muscle Loss
$9.95
None of us want to slow down. But beginning around age 35, physical changes in muscle mean each of us inevitably begins to lose muscle strength and mass. Left unchecked, most of us will lose around 30% of our muscle mass in a lifetime, leading to loss of function, inability to participate in many of the activities we enjoy, possible loss of independence, and a range of poor clinically associated outcomes. Much of this decline is not inevitable however.
In this webinar, you'll learn the biology of muscle, changes that occur in aging muscles, and the nutritional and exercise tools backed by research to slow muscle loss, and instead continue to thrive with age.
This webinar was presented live on Tuesday, December 7, 2021. You are purchasing a recording.
You have 30 days from purchase date to download from your account.
Description
ABOUT THE PRESENTER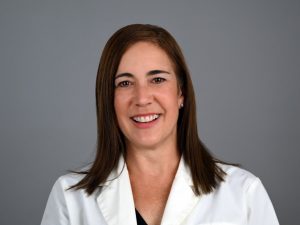 With a passion about the importance of movement and activity, Dr. Naomi Albertson, M.D. has dedicated her career in sports medicine assessing and treating musculoskeletal injuries and motivating her patients through recovery. Whether working with children, older adults, or professional athletes, her goal is clear: to get each patient back to the activities they love, safely and injury-free.
Dr. Albertson is a graduate of Tufts University School of Medicine, fellowship-trained in sports medicine at Stanford University, and is Board Certified by the American Academy of Family Physicians. In addition to orthopedic and sports-related injuries, she specializes in assessment and management of concussion, osteoarthritis, osteopenia, osteoporosis, stress fractures and nutritional issues associated with healing.
Dr. Albertson is also the developer of Dr. Ni's OC2, a frame support supplement designed to keep bones healthy and muscles strong with age. Learn more about her at boneandmuscle.com.
---