11/7/23 Webinar | Menopause or a Micronutrient Deficiency?
Register before the live presentation to watch for free!
LIVE PRESENTATION:
Tuesday, November 7
10:00am PT (1:00pm ET)
If you can't watch live, all registrants will receive a recording within 24 hours of the live broadcast.**
Did you know that midlife women are at increased risk for several micronutrient deficiencies? These nutrient shortfalls are often confused for symptoms of perimenopause and menopause. Although recent data show both younger and midlife women fail to meet recommendations for multiple micronutrients, women over 40 have unique risks. Registered dietitian Maryann Jacobsen will detail how aging and hormonal shifts alter the nutritional status of midlife women for the rest of their lives. She will highlight key micronutrients that need close attention, including choline, vitamin D, vitamin B12, iron, iodine, magnesium, omega-3 fatty acids, and nitrates. You'll discover how micronutrient deficiencies increase the risk of chronic disease, and how to prevent or correct them to improve health and quality of life in women over 40.
---
Webinar made possible by the MedFit Education Foundation. Please consider supporting our mission by donating to the Foundation.
Description
ABOUT THE PRESENTER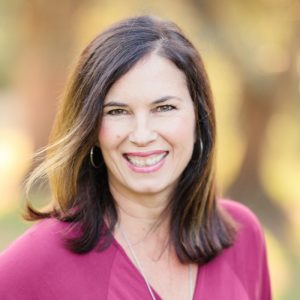 Maryann Jacobsen is a family nutrition expert, writer, and best-selling author. Known as an independent thought leader, she translates nutrition research into practical advice for people of all ages and stages. In 2009, Maryann created the popular blog "Raise Healthy Eaters" and later co-wrote Fearless Feeding, the go-to pediatric nutrition book for both the public and health professionals. She is also the author of My Body's Superpower, How to Raise a Mindful Eater, and The Family Dinner Solution, and her writing has been featured in WebMD, Huffington Post, Parents.com, Today's Dietitian, the New York Times, and many other online and print publications.
In 2013, her seminal op-ed piece for the New York Times, "Saying Good Riddance to the Clean Plate Club," led to a media blitz that landed her on Good Morning America. Maryann continues to break down nutrition research for the public on her site MaryannJacobsen.com, through speaking appearances, and hosting The Healthy Family Podcast. While currently self-employed, she has worked as a medical reviewer and blogger for WebMD, clinical dietitian, outpatient nutrition counselor, and corporate nutritionist.
Maryann received her undergraduate degree in nutrition from San Diego State University and her master's degree in nutrition from the University of New Haven. She completed her dietetic internship at Touro Infirmary in New Orleans and is a registered dietitian.
---