10/27/20 WEBINAR | The Gut-Brain Axis in Health and Disease
$9.95
LIVE PRESENTATION
Tuesday, October 27, 2020
10:00am PST / 1:00pm EST
IF YOU CAN'T WATCH LIVE, a recording is sent to all registrants the day following the live broadcast.
Presented by Dr. Robert Silverman
The gut-brain axis is one of the most hotly debated topics in Functional Nutrition today. Research surrounding this bidirectional pathway had had significant growth recently in the areas of incidence, assessment, and recovery.  While the most effective protocols are still under discussion, we now know enough to make concrete recommendations for improving patient health.
During this webinar, you will learn:
The importance of identifying roadblocks on the gut-brain superhighway and utilizing clinically relevant testing and supplements to quickly correct patient problems.
The importance of quality supplements and how to overcome the hurdle of patient resistance to the cost of these vital tools.
Strategies to get past the hurdle and help patients in need.
---
MedFit Network professional members receive free access to this webinar. If you're a member, click here to log in to your account and access free registration. [Not yet a member? Click here to learn more about membership]
Description
ABOUT THE PRESENTER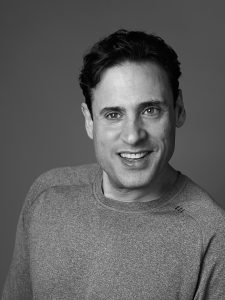 Dr. Robert Silverman is a chiropractic doctor, clinical nutritionist, national/international speaker, author of Amazon's #1 bestseller "Inside-Out Health", founder and CEO of NY ChiroCare. The ACA Sports Council named Dr. Silverman "Sports Chiropractor of the Year" in 2015. His extensive list of educational accomplishments includes six different degrees in clinical nutrition.
Dr. Silverman is on the advisory board for the Functional Medicine University and is a seasoned health and wellness expert on both the speaking circuits and within the media, as well as a frequent health expert contributor on national blogs such as Consumer Health Digest. He has appeared on FOX News Channel, FOX, NBC, CBS, ABC, The Wall Street Journal, NewsMax. He was invited as a guest speaker on "Talks at Google" to discuss his current book. A frequent published author in peer-reviewed journals and other mainstream publications, Dr. Silverman is a thought leader in his field and practice.
---