Online Course | Fit PACE – Alcohol, Addiction and Exercise
$49.00
This product is an online, self-study course.
Research has shown the positive influence of exercise on alcohol use disorder (AUD) recovery as well as other drug-related substances. However, qualitative research has been missing which helps persons in the medical and fitness professions to better understand how persons connect exercise performance to their recovery process. This information also leads to better strategic planning programs for recovery, including exercise.
Dr. McCullough has developed the PACE Method to assist persons in recovery who are using exercise as a tool in their process in order to combat not only relapse but also the threat of replacing one addictive behavior with another. Even if exercise is considered "healthy" and there is no current diagnosis for exercise addiction, just like any program planning, there needs to be an appropriate guide to properly integrating exercise into recovery without reaching excess. 
Course Length: 2 hours
Course Author: Megan Johnson McCullough, EdD
Description
CEUs for MedFit Classroom Specializations
This course provides 2 CEUs toward renewal of these MedFit Classroom's fitness specializations:
Drug & Alcohol Recovery Fitness Specialist
Course Delivery and Assessment
This is an online course; all materials are delivered virtually. This course is delivered through video narrated slide presentations. Comprehension of the material will be measured via a mandatory, multiple-choice item, competency assessment requiring a minimum of 80% correct responses in order to successfully pass.
About the Course Author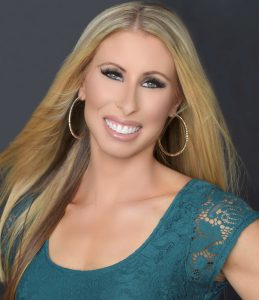 Dr. Megan Johnson McCullough, EdD Health & Human Performance, is from Oceanside, California and has owned of Every BODY's Fit private fitness studio since 2012. After receiving a full ride athletic scholarship to Metro State in Colorado and playing basketball there, she returned to Oceanside and received her M.A. in Education – Physical Education and Health Science.
She has been personal training for 14 years and coaching since 2007. Megan is an elite NASM Master Trainer and world champion professional natural bodybuilder. She is certified from the National Academy of Sports Medicine (NASM) and the National Exercise & Sports Trainers Association (NESTA). She is also a certified Group Exercise Instructor by the Aerobics and Fitness Association of America (AFAA), as well as being certified in Aqua, Cycle, Yoga, and Zumba. Megan also holds titles of Corrective Exercise Specialist, Drug & Alcohol Recovery Fitness Specialist, Fitness Nutrition Specialist and Senior Fitness Specialist. Megan is a Wellness Coach as well as a Lifestyle and Weight Management Specialist. She is a world champion natural bodybuilder, fitness model and author of 6 books.momentumforgyms.com