Online Course | Planes of Motion and Practical Application for All Ages
$79.00
This product is an online, self-study course.
This course blends fitness training and occupational therapy to provide clients with a fitness program that supports the aging process to maintain vitality and quality-of-life.
Learners will review the three planes of motions and how to incorporate them into private or group training, how the brain initiates movement, how the body ages, exercises that support Activities of Daily Living (ADLs) and Instrumental Activities of Daily Living (IADLs) and how to teach seniors simple and safe methods for performing their daily ADLs.
Course Length: 2.5 hours
Course Author: Colleen Bridges, M.Ed
Description
Course Delivery and Assessment
This is an online course; all materials are delivered virtually. This course is delivered through video narrated slide presentations, exercise videos and interviews. Comprehension of the material will be measured via a mandatory, multiple-choice item, competency assessment requiring a 90% to successfully pass.
MedFit Classroom CEUs
This online course provides 2.5 CEUs toward renewal of any MedFit Classroom Specialization.
Other Continuing Education Credits
This course is not currently approved for credits with other certifying bodies. Upon completion, you'll receive a certificate that can be used to petition for credit with your certifying body.
About the Author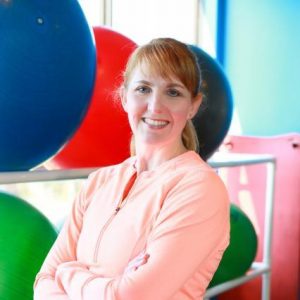 Colleen Bridges has worked for nearly 20 years as an NSCA Certified personal trainer, group exercise instructor and fitness consultant and as an independent contractor for Nashville's first personal training center, STEPS Fitness. Her passion for understanding the body in sickness and in health, and how it moves, as fed her interest in and enhanced her talent for working with senior adults, especially those living with a neurological disorder such as Parkinson's Disease.
Colleen earned a BA from Ouachita Baptist University and an M. Ed from Louisiana Tech University and went on to earn certifications such as NSCA Certified Personal Trainer, "Rock Steady Boxing Certification", "Brain and Balance Certification", "Parkinson's Cycling Certification", she has attended multiple conferences offered by NSCA, IDEA and completed an internship with Dr. Irv Rubenstein in 2005. Colleen's love for special populations took a unique turn in 2016, when she began teaching "Rock Steady Boxing Music City" classes for those living with Parkinson's disease. Almost 4 years later, Colleen has two locations, 14 classes per week, 10 assistant coaches and over 120 boxers fighting against Parkinson's Disease.
Vanderbilt University Movement Disorder Clinic took notice of the improvements of their patients attending Rock Steady Boxing classes and invited Colleen to participate in a research project studying how exercise intervention affects Parkinson's Disease. The international headquarters for Rock Steady Boxing invited Colleen to present her seminar "Effective Program Design Part 1 and 2" at the 2018 and 2019 conferences. In February of 2019, Colleen was invited to lead a certification training camp for 37 incoming Rock Steady Boxing Coaches.
With a desire to encourage, educate and empower coaches/personal trainers, Colleen created her website, bridgesforparkinsons.com