Online Course | Autism Spectrum Fitness Training
$79.00
This product is an online, self-study course.
Medical and fitness professionals are often presented with special populations to work with, to include persons diagnosed with autism spectrum disorder (ASD). According to the CDC's Autism and Developmental Disabilities Monitoring (ADDM) Network, 1 in 44 children have been diagnosed with ASD. The likelihood becomes much higher fitness professionals will interact with clients having ASD because this is the future adult population.
Although ASD is a neurodevelopment disorder, there are social communication and restrictive and/or repetitive behaviors that can influence physical activity among this population. Furthermore, obesity rates have been found to be higher in those with ASD (30.4%) compared to those without ASD (23.6%). This is in accordance with the rates of physical activity being lower in persons with ASD compared to those without ASD.
This special population requires individualized attention during exercise. Having the skills to inclusively train persons with sensory and behavioral needs is important to help persons with ASD benefit from effective exercise programs, enjoy their experiences, and be able to find exercise as an outlet and healthy activity in an effort to help deter sedentary lifestyle habits and lower the obesity rate among this population. This course is designed for anyone seeking education and the tools to work with people with ASD in the exercise/fitness setting.
Course Length: 3 hours
Course Author: Megan Johnson McCullough, EdD
Description
Course Overview
Module 1: Autism Spectrum Disorder 101
Module 2: Autism Spectrum Disorder Classifications
Module 3: Autism Spectrum Disorder Health Concerns & Risks
Module 4: Sensory Issues
Module 5: Motor Skills
Module 6: Program Design
CEUs for MedFit Classroom Specializations
This course provides 3 CEUs toward renewal of these MedFit Classroom's fitness specializations:
Adaptive Fitness Specialist
Drug & Alcohol Recovery Fitness Specialist
Medical Fitness Specialist (Foundations of Medical Fitness)
Medical Fitness Yoga Specialist
Obesity Fitness Specialist
Respiratory Disease Fitness Specialist
Type 2 Diabetes Fitness Specialist
Weight Management Fitness Specialist
Course Delivery and Assessment
This is an online course; all materials are delivered virtually. This course is delivered through video narrated slide presentations. Comprehension of the material will be measured via a mandatory, multiple-choice item, competency assessment requiring a minimum of 80% correct responses in order to successfully pass.
About the Course Author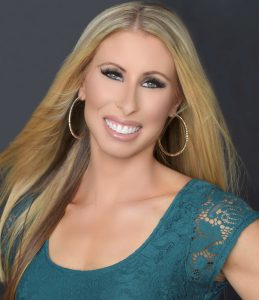 Dr. Megan Johnson McCullough, EdD Health & Human Performance, is from Oceanside, California and has owned of Every BODY's Fit private fitness studio since 2012. After receiving a full ride athletic scholarship to Metro State in Colorado and playing basketball there, she returned to Oceanside and received her M.A. in Education – Physical Education and Health Science.
She has been personal training for 14 years and coaching since 2007. Megan is an elite NASM Master Trainer and world champion professional natural bodybuilder. She is certified from the National Academy of Sports Medicine (NASM) and the National Exercise & Sports Trainers Association (NESTA). She is also a certified Group Exercise Instructor by the Aerobics and Fitness Association of America (AFAA), as well as being certified in Aqua, Cycle, Yoga, and Zumba. Megan also holds titles of Corrective Exercise Specialist, Drug & Alcohol Recovery Fitness Specialist, Fitness Nutrition Specialist and Senior Fitness Specialist. Megan is a Wellness Coach as well as a Lifestyle and Weight Management Specialist. She is a world champion natural bodybuilder, fitness model and author of 6 books.momentumforgyms.com