Online Course | Joints of the Human Body: An Exploration of Six Joints and their Wholistic Relationship to the Body
$480.00
This is an online, self-study course.
This 12+ hour course is a focused look at individual joints that then "zooms out" to see how each joint affects and is influenced by the whole body. Overall body performance and health is greatly linked to the function and health of joints. Function will be explored anatomically, clinically, biomechanically, and discuss how they are best trained for rehabilitation and performance. Special focus on the wholistic influence of each joint on the body will be presented. Specifically, the course includes lessons on the Ankle, Knee, Hip, Shoulder, Elbow, Wrist/Hand, Assessments & Drills, a comprehensive course assessment for those seeking CEUs, plus two BONUS lessons on the Spine. Course content is derived from a live webinar series presented in summer 2020.
Presenters: Dr. Grove Higgins, Master Trainer Pat Marques
Total Course Length: 12 Hours+

---
Payment plan available for purchases of $399 or more. (3-payment plan. Start for only 1/3 down at time of purchase.)
Description
Course Delivery and Assessment
This is an online course; all materials are delivered virtually. This course is delivered through video narrated slide presentations, and interviews. Comprehension of the material will be measured via a mandatory, multiple-choice item, competency assessment requiring a minimum of 80% correct responses in order to successfully pass.
Course Lesson Overview
Lesson 1: The Foot/Ankle
"The human foot is a masterpiece of engineering and a work of art," according to the Master Leonardo DaVinci. Representing nearly 60 joints in the human body, the foot and ankle have a profound influence on the function of the entire human body, its performance, and health. Explore the beauty and function of the foot and ankle and how it influences knee, hip, and even shoulder and elbow function in this amazing walk through the foot and ankle.
Lesson 2: The Knee
Robust yet frequently injured, the knee is a simple joint that is immensely complex and is poorly treated and trained frequently. Dr. Higgins will explore knee mechanics and function and how to fix and train clients problems that commonly affect this joint. Specifically, learn how to see common issues of the knee before they cause pain and are likely causing issues you are trying to fix right now, like Hamstring/Glute weakness, Plantar Fasciitis pain, and even back pain.
Lesson 3: The Hip and Pelvis
Incredibly mobile and stable joint, the hip is the target of cumulative trauma caused by poor movement in a many areas of the human body. Dr. Higgins will explore how the hip interacts with the pelvis and the spine to become the source of biomechanical relief for these areas – until it fails. Learn how the hip can effectively be trained and help fix a multitude of problems your clients have through properly understanding the hip and its function.
Lesson 4: The Shoulder
DaVinci made some of the most stunning anatomical drawings of the shoulder. This is understandable as the shoulder is a confluence of structure and function that delicately balances mobility and stability that is truly breathtaking. Helping clients with shoulder problems can be just as equally exasperating if the wholistic understanding of the shoulder is not appreciated. Dr. Higgins will explore the anatomical intricacies of the shoulder and its dependance on the function of the spine and lower extremity.
Lesson 5: The Elbow
Seemingly just hanging out on the arm, the elbow is greatly affected by the rest of the body. Dr. Higgins will show how the elbow is influenced through posture and even knee mobility. Also, how a better wholistic view of the elbow in relationship to the body can help you train clients with issues from tennis elbow to nerve entrapments.
Lesson 6 & 7: Assessments 
Assessments are key to the success of a Medical Fitness Practitioner. Especially now in this time of pandemic, those tools need to be able to be employed online as well as in person. In this first session, attendees will learn assessments for the foot, ankle, knee, and hip. They will learn how to use common technology to do assessments online and how to coach assessments for remote clients. Plus, attendees will learn posture, gait, functional movement, and individual joint assessments.
In the second assessment lesson, Grove and Pat build upon the Joints webinar series for the shoulder, elbow, hand, and wrist. Learn assessment flows and techniques for in-person clients or using common technology to coach assessments for remote clients. Posture, gait, functional movement, and individual joint assessments will be shown. And a discussion of affordable and exciting technologies, apps, and other ideas to enhance your ability to perform client assessments, will round out your knowledge in this session.
Lesson 8: The Wrist & Hand
What joint has the biggest amount of space dedicated to it in the brain… The hand and wrist! The marvelous hand/wrist can be an amazing inroad to clients movement, function, and pain. Understanding how to evaluate and train the hand can make changes for clients that will make you seem like a wizard to your clients. Dr. Higgins will explore the fascinating anatomy, neurology, and practical techniques to train the hand.
Bonus Lessons 9 & 10: The Spine
Areas in the body with many joints provide a lot of proprioceptive input to the brain, and the spine has a lot of joints! In these 2 lessons, Grove and Pat discuss the anatomy, biomechanics, and neurobiomechanics of the spine. The first will discuss pelvic and lumbar structures and the second will cover the thoracic and cervical spine. Participants will learn how common spinal dysfunctions affect reflexive posture, gait, core stability, pain, and strength output. As always, the practitioner will also learn drills and exercises to improve spinal proprioceptive input for greater motor control, stability, and strength
MedFit Classroom CEUs
This online course provides up to 10 CEUs toward renewal of some MedFit Classroom Specializations. Download our online course CEU chart (PDF) find out what specializations it will provide credit CEUs for.
Other Continuing Education Credits
Approved for credit by
ACE: 1.4 CEUs
ISSA: 19 CEUs
If your certifying body is not listed, you will be provided with a Certificate of Specialization upon completing the course that can be used to petition your certifying body for credit. The MedFit Classroom team is happy to assist you with petitioning your own certifying organization.
ABOUT THE PRESENTERS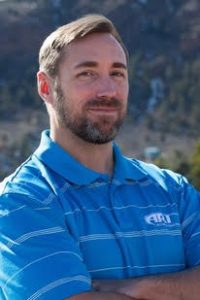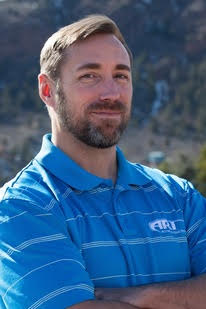 Dr. Grove Higgins
Dr. Grove Higgins is a chiropractor, rehabilitationist, soft tissue injury expert, researcher, anatomy instructor, biomechanist, human performance expert, speaker, and corporate health consultant.
Since 1989, at the age of 15, Dr. Higgins started his career in healthcare as a hospital-based acute care rehabilitation aid working with strokes, amputees, and degenerative neurological disorders. By 16, he had earned his first personal training and nutrition consultant certifications from the ISAM/AAAI and began working with private clients as an independent contractor. He moved into the area of Athletic Training in 1996 at the collegiate level at the University of Colorado in Colorado Springs.
Dr. Higgins began working with his mentor and soft tissue innovator, Dr. Michael Leahy, in 1999, quickly inspired to his professional calling as a Chiropractor. As a student at New York Chiropractic College, he graduated Magna Cum Laude and honors. During that time, Dr. Higgins worked as a biomechanics research assistant conducting research in gait mechanics and talocrural kinematics using 3D mapping techniques and vector analysis. He also completed the foundational research reviewing 500 papers on childhood foot development.
Additionally, Dr. Higgins has been teaching functional-based anatomy since 2003. His audience has been doctoral students, trainers, manual and allied health professionals, as well as medical doctors and dental practitioners. He is currently developing a neurological pain curriculum for the Colorado Veterinarian Association to address animal (vertebrate) fascial and trigeminal based pain syndromes. He is proud to have helped stand up the Institute of Anatomical Research, an independent, Colorado-based non-profit.
In 2006, Dr. Higgins returned to Colorado to apply his passion and learning to all areas of rehabilitation and manual therapy in clinical practice as well as a corporate consultant. In 2008, he assisted Ingersoll Rand Corporation in studying repetitive motion injuries in one of its manufacturing divisions resulting in a corporate-wide change in policy and procedure saving hundreds of thousands of dollars every year.
In 2009, Dr. Higgins started a non-profit called Lifequest Transitions, to which he wrote and implemented a curriculum teaching over 2500 transitioning wounded, ill, and injured soldiers neurological and physical skills to augment performance and control their own pain. He currently works with a wide variety of professional and world-class athletes to individuals with chronic issues that have failed to achieve results.
In 2015, Dr. Higgins cofounded Neuroathlete with Coach Patrick Marques (LTC, US Army Ret.) and Peter Hoversten. Neuroathlete's goal is to more broadly deliver neurological training to a global audience. They have helped individuals achieve more optimal performance and enjoyment of life through self-driven assessment and guided application of the same neurological drills and skills taught in his clinic. His clients are truly global from Sweden to Taiwan and are willing to travel to Colorado to spend intensive periods of time to be treated and train with him and his team.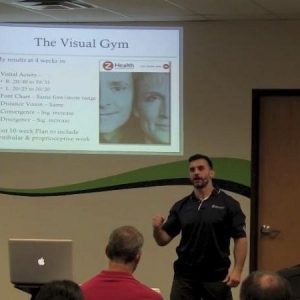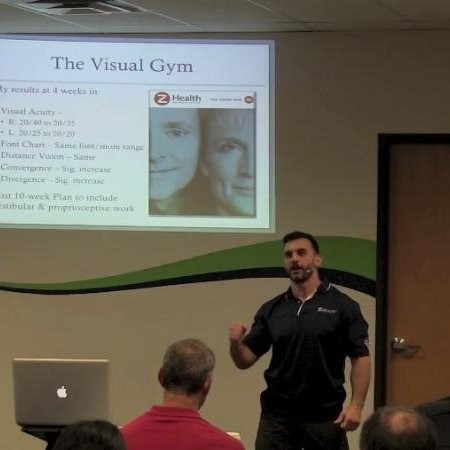 Pat Marques
Master Trainer Pat Marques attended Indiana University where he participated in wrestling, rugby, and Army ROTC. After graduating and being commissioned as an Infantry officer, Pat Marques served in the Active Duty Army for 20 years in the Infantry and Special Forces, including combat tours in Iraq.
Upon retiring Pat decided to try and combine his two passions – soldiers and fitness. As Pat pursued his education and certifications in exercise science he volunteered as a trainer at a Colorado Springs-based military non-profit to assist wounded, ill, and injured soldiers, where he first met Dr. Grove Higgins. He was able to work with soldiers through adaptive physical training, helping them deal with amputations, chronic pain, PTS, and traumatic brain injury. It was at this small non-profit, working with injured soldiers on a daily basis, that Pat discovered the power of using a neurological approach to training to get out of pain and improve fitness and performance.
Along with attaining his BS in Exercise Science, Pat has completed over 600 hours of neurological training, becoming a Z-Health Master Trainer. He currently provides exercise therapy, movement reeducation, and strength and conditioning for all levels of clients at NeuroAthlete, from chronic pain sufferers to Olympic-level athletes. Pat strives to bring cutting edge knowledge and techniques to empower his clients to reach their goals – getting out of pain, recovering from brain injury, improving fitness, and maximizing athletic performance.