Online Course | Discover Your Life With Breath As Medicine
$199.00
This is an online, self-study course.
*This course originally aired in March 2020 as a 6-part Webinar Series called, "Breath As Medicine for Aging and Active Adults." You may not want to purchase this course if you previously purchased the webinar series.*
Course Authors: Ed Harrold, Wendy Harrold
Disordered breathing is affecting adults and children either causing or the result of a myriad of health issues related to heart health, sleep health, autoimmune, nervous system disorders, upper respiratory disease, mood disorders, pain, digestive disorders and so much more.⁠ We can no longer afford to have the discussion around health, wellness and fitness coaching without including the art, science and application of breath work in our practitioner toolbox.⁠ ⁠
In this seven-hour, 6-lesson course, you will learn the how's and why's to transforming your current coaching and training models into nasal dominance as a means for creating autonomic stability, and balance for physical, mental and emotional health and performance. The course structure is as follows:
Prologue: About This Course
Lesson 1: The Nose Knows
Lesson 2: Heart Health
Lesson 3: Behavior Change and Neuroplasticity
Lesson 4: Recovery Strategies
Lesson 5: Warm-Ups and Cool-Downs
Lesson 6: Weight Loss
Epilogue: What To Do Next
BONUS MATERIAL: More than 2 hours of extra video material included.
Description
Course Overview
LESSON 1 | The Nose Knows
Explain how breathing rates and patterns play a role in the biochemistry & physiology of their client's health
Educate clients on how to move into nasal dominance to improve the length, depth and pace of breathing
LESSON 2 | Heart Health
Explain to clients how breathing rates and patterns influence heart rates and heart rate variability
Incorporate breathing techniques into exercise that will help maintain healthy heart rates and autonomic balance
LESSON 3 | Behavior Change and Neuro-plasticity
Educate clients on the role of the Vagus Nerve and Parasympathetic Nervous System
Provide breath-work tools and strategies to self-regulate emotional triggers and transform mental habits
LESSON 4 | Recovery Strategies
Educate clients of the role of breathing as it relates to recovery health
Teach clients techniques they can use to enhance the function of circadian and ultradian rhythms
LESSON 5 | Warm-Ups and Cool-Downs
Educate clients on how to use breathing techniques to warm-up in preparation for exercise
Educate clients on how to use breathing techniques to cool-down after exercise to remove lactic acid build-up
LESSON 6 | Weight Loss
Explain the role of the exhale as it relates to weight loss and fat burning
Provide breathing techniques to clients to enhance exercise without compromising joint, skeletal and musculoskeletal health
MedFit Classroom CEUs
This online course provides 7 CEUs toward renewal of any MedFit Classroom fitness specialization.
Other Continuing Education Credits
Continuing education hours can be specifically obtained for NBC-HWC by taking and passing the comprehensive course assessment inside. You may want to check with your own certifying organization, prior to purchasing the course, if it will consider this course as continuing education via petition. Completion of this 6-hour course, and passing the comprehensive assessment, will generate a Certificate of Completion that can be used for petitioning purposes. Additional details are inside.
About the Author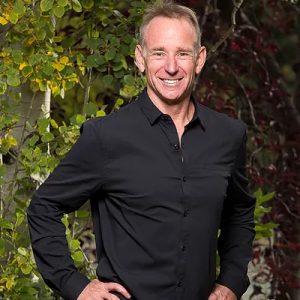 Ed Harrold is an author, inspirational leader, public speaker, coach and educator. Ed's mastery in the science of mindful breathing has guided him to apply conscious breathing practices in corporate performance coaching, fitness & athletic training, healthcare trainings, stress reduction and overall health and well-being. Ed's books "Life With Breath" and "BodyMindBusiness"  are available where books are sold.
Today, Ed blends the fields of neuroscience and the wisdom of contemplative traditions into effective strategies to improve well-being in Corporate America, Healthcare, athletic performance and individual health. Ed's fluency in mindfulness-based strategies combined with the belief in the human potential gives him the depth and understanding to meet individuals and group needs across industries and platforms.
Ed is a contributing health & wellness editor for Huffington Post, Thrive Global, MindBodyGreen & PTOnTheNet. Ed's Breath AS Medicine Training offers CE in the healthcare, wellness coaching, fitness & athletic training sectors. Ed is a Faculty Member of the Medical Wellness Association.