Geriatric Fitness and Lifestyle Specialist Online Course
$680.00
This product is an online, self-study course.
The aging of America is birthing new opportunities for fitness professionals. Today, and every single day for the next decade, 10,000 baby boomers will reach the age of 65. This generation is made up of roughly 73 million people who control more than two-thirds of the disposable income in the United States. These mature adults strongly value their independence to continue living the active lifestyle they love. They are determined to live longer, stronger and healthier lives than their parents.
It's estimated that 80% of the older population has one chronic disease and 77% have two or more. Diabetes, hypertension and complications from falls lead the list of health concerns. This means millions of people over age 65 looking for guidance from fitness professionals who are knowledgeable in exercise, nutrition and lifestyle principles that can help them improve functional mobility, while also preventing and managing chronic conditions to live their highest quality of life. This online specialization course will give you insights, strategies and tools to be a successful health professional in this rapidly growing market. Learn how to be a valued part of clients' continuum of care, working with the medical team to improve functional outcomes and positively impact people's lives.
Course Length: Approximately 17 Hours
Course Authors: Cate Reade, Holly Benson, and Sharon Bourke

---
Payment plan available for purchases of $399 or more. (3-payment plan. Start for only 1/3 down at time of purchase.)
---
MedFit Network (MFN) Membership
This course includes a free trial of a professional MFN membership. This offer is valid for new members only, and instructions for creating your MFN account will be sent after course purchase. Already a member? Existing MFN members are not eligible to receive a free trial, but do receive a discounted price on MedFit Classroom courses. Check your MFN account for details or contact ivy@medfitnetwork.org.
Description
Course Objectives
After taking this course, you will be able to:
Describe the aging process and how inflammation and lifestyle choices impact chronic conditions.
Discuss the most common chronic illnesses and medications prescribed; recognize their potential physical and mental effects and cautions.
Discuss lifestyle principles and practices that can help prevent and manage chronic conditions.
Explain the role nutrition and exercise play in promoting neuroplasticity, protecting cognition, and preventing falls.
Identify safe practices, exercise principles, appropriate assessments and contraindications across the continuum of care to improve functional outcomes, independence and quality of life while reducing fall risk.
Master communication skills to successfully work with clients and the medical community.
Define how to build a business and grow your client base in the current market while leveraging your networks to maximize outcomes for your clients.
Course Overview
Module 1: Aging, Inflammation & Lifestyle

Lesson 0: Introduction to Module 1
Lesson 1: Getting to Know Older Adults
Lesson 2: Paradigm Shift – Empowering Older Adults
Lesson 3: A3 + E3 = Optimal Aging
Lesson 4: The Blue Zones – Aging Better Longer
Lesson 5: Aging Well Begins with Thinking Well
Lesson 6: Preventing Falls and Protecting Cognition
Lesson 7: Lifestyle Matters, Part I
Lesson 8: Lifestyle Matters, Part II
Lesson 9: Lifestyle Matters, Part III

Module 2: Nutrition & Exercise

Lesson 10: Inflammaging – Sarcopenia, Frailty, and Falls
Lesson 11: Dietary Patterns and the Power of Plants
Lesson 12: Nutrition Fundamentals to Building a Stronger Body & Brain – Balancing Blood Sugar with Protein, Fiber & Fat
Lesson 13: Risk Factors and Strategies for Fall Prevention
Lesson 14: Joint and Ankle Function – The First Step to Better Mobility and Fall Resilience

Module 3: Learning Assessment

Lesson 15: GFLS Qualities, Client Barriers, Intakes and Interviews
Lesson 16: Philosophy of Assessments, Self-Efficacy, and Body Awareness
Lesson 17: Assessing Gait, Speed, and the Foot/Ankle
Lesson 18: Assessing Fall Risk and Fear
Lesson 19: Assessing Strength, Stamina, and Power

Module 4: Practical Program Design

Lesson 20: Understanding Movement and Posterior Kinetic Chain
Lesson 21: Falls, Fears and Pain
Lesson 22: Programs with a Purpose
Lesson 23: Putting the Program into Action
Lesson 24: Fundamentals and Essentials

Module 5: Business Development & Communication

Lesson 25: Introduction to Module 5
Lesson 26: Vision and Mission Statements
Lesson 27: The Opportunity – Your Solution
Lesson 28: SWOT and MVP – Two Great Tools For Success
Lesson 29: Technology, Equipment, and Toys
Lesson 30: Milestones and Metrics
Lesson 31: Identifying Your Senior Market
Lesson 32: Caregivers – A Closer Look
Lesson 33: Senior Aging Continuum
Lesson 34: Communication Guidelines and Methods (Parts 1-3)

Competency Assessment: Geriatric Fitness and Lifestyle Specialist
Course Delivery and Assessment
This is an online, self-paced course; all materials are delivered digitally. This course is delivered through a variety of digital mediums, including written material, video narrated slide presentations, videos of sample exercises, sample forms, and more. Comprehension of the material will be measured via a mandatory competency assessment requiring a minimum of 80% correct responses.
Prerequisites
The completion of this specialization course, and the passing of its corresponding competency assessment, leads to a Certificate of Specialization. All of the online courses on MedFit Classroom which lead to a Certificate of Specialization are considered advanced level education, and are meant to be taken by fitness professionals who have previously acquired education and experience as a professional within the health and fitness industry. In order to receive the Certificate of Specialization, upon completion of this course you will be asked to provide proof of the following:
Evidence of a bachelor's or master's degree in fitness or health related field AND/OR possess a certification from a nationally-recognized certification, NCCA or ANSI/ISO accredited program AND
Evidence of professional liability insurance.
*If you do not meet the requirements for a Certificate of Specialization, you can request a Certificate of Completion.
Renewal of Specialization
This Certificate of Specialization will be considered valid for a period of two years. To keep the certificate current, you must complete 10 hours of continuing education, on relevant subject matter, and formally renew the certificate prior to the date of its expiration. As with many certifications and specializations in our field, professionals should anticipate some costs to continuing education and renewal of this certificate.
MedFit Classroom CEUs
The Geriatric Fitness and Lifestyle Specialist course provides 10 CEUs toward renewal of MedFit Classroom fitness specializations.
Other Continuing Education Credits
This course is approved for credit by:
1.7 CEUs from ACE
4 CECs from canfitpro
17 CEUs from ISSA
1.7 CEUs from NASM
1.7 CEUs from NSCA
If your certifying body is not listed, you will be provided with a Certificate of Specialization upon completing the course that can be used to petition your certifying body for credit. The MedFit Classroom team is happy to assist you with petitioning your own certifying organization.
Students must pass the competency assessment exam at the end of the course to be eligible for CEC/CEUs.
About the Course Authors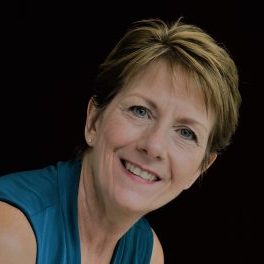 Holly Benson is a talented and energetic 35+ year veteran in both the Recreation and Fitness industries, earning bachelor's degrees in both fields from North Dakota State University. She has held several professional leadership positions over the years, as well as doing countless hours of personal training and teaching group exercise for older adults and special populations.  She has accrued several nationally recognized fitness certifications and considers herself an advanced-skills trainer specializing in exercise programming for chronic medical conditions, dynamic balance and fall prevention, and those wanting to regain strength and vitality after experiencing an injury or health set back. In her words… "I want to continue to create meaningful experiences for my students and training clients that will uplift them, teach them practical solutions to their physical challenges, and provide hope for a better life living in their body. Movement heals.  Any movement is one step closer to wellness. There is no need to live fearful of decline and/or sickness." 
She has become a successful certified medical exercise specialist and corrective exercise specialist. She previously mentored a team of trainers for the Apex Park and Recreation District. She has spearheaded the design of the first medical exercise program within the construct of a park and recreation district and will be building a referral network of medical professionals within the district's demographics. Read Holly's full bio…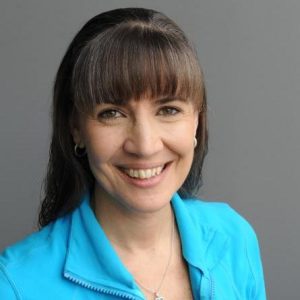 Sharon Bourke has been involved in the health and fitness industry for more than 28 years presenting, teaching, and coaching in fitness clubs and private studios throughout the Washington metropolitan area. She holds certifications in Medical Exercise, Personal Training, Pre & Postnatal fitness, Arthritis and Multiple Sclerosis.
Sharon founded the Life Energy Foundation, a 501(c)(3) nonprofit, to utilize her extensive experience and network to create exercise and behavior modification programs and resources to help people avoid becoming immobilized from their chronic condition. In addition, she presents workshops and seminars throughout the United States. She writes for numerous online publications, compelled to clarify confusing and misleading health information for the general population as well as offer modifications to those with disease-related concerns.
Sharon is the PFP (Personal Fitness Professional) Trainer of the month for January 2020. She was finalist for the 2019 MedFit Professional of the Year by MedFit Professional Magazine. She is a Board Member for the Montgomery County Women's Business Owners Association. Read Sharon's full bio…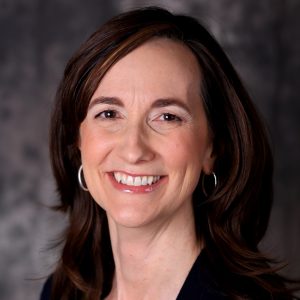 Cate Reade is a Registered Dietitian, Exercise Physiologist and Functional Medicine Practitioner candidate on a mission to improve functional mobility and health span utilizing the power of lifestyle medicine. Her lifelong love affair with health began in high school as a group exercise instructor.  She received her Bachelor of Science in Clinical Nutrition from SUNY Oneonta and continued her education by pursuing nutrition's top credentials of Registered Dietitian from the Academy of Nutrition and Dietetics.
She blended her love of movement with nutrition by earning a Master of Science in Nutrition & Physical Fitness from New York University.  Cate taught hospital-based weight loss programs before jumping into corporate fitness at Mobil Oil and Bristol-Myers Squibb Company, as Assistant Director of Fitness and Health & Fitness Coordinator, respectively.  Her passion was unleashed with creating and instructing personalized fitness and nutrition programs to boost the health and well-being of employees.  Since then, she has been teaching, writing and prescribing healthy eating and exercise programs for over 25 years as a private consultant, writer for IDEA and instructor for the American Heart Association's "Slim for Life" and "Active for Life" programs. Read Cate's full bio…