CEU Webinar | You're Getting On My Nerves! Exercise Methods for Fibromyalgia
$9.95 – $19.95
Fibromyalgia (FM) is characterized by chronic and generalized musculoskeletal pain commonly associated with other symptoms such as fatigue, poor sleep quality, anxiety, and depression. According to the National Institute on Health (NIH), FM affects over 5 million U.S. adults and an estimated 3-6% of the world population. There is currently no cure for FM; however, there is growing evidence that exercise is one the best management techniques in terms of pain, movement, and quality of life. By implementing optimal exercise training methods, intensity, and volume, a fitness professional can successfully help those with FM.
Continuing Education: Product option "Webinar + CEU Quiz" provides one (1) CEU toward renewal of any MedFit Classroom fitness specialization.
---
Are you a MedFit Network member? MFN members get this product for FREE. Click here to get your coupon code. You will be prompted to log in to get coupon code. [Not a member? Click here to learn more about joining]
Description
ABOUT THE PRESENTERS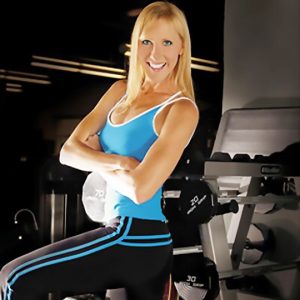 Known as the trainers' trainer, CarolAnn has become one of the country's leading fitness educators, authors, and national presenters. Combining a Master's degree in Exercise Science/Health Promotion with several fitness certifications and memberships such as FiTOUR, ACSM, ACE, AFAA, and LMI, she has been actively involved in the fitness industry for over 25 years.
She has executed her leadership and business skills within her career through various positions such as Wellness/Fitness Coordinator, General Manager, and Studio Owner. She specializes in teaching functional movement, pilates, yoga, TRX, HIIT, weight management, and behavior modification.  She is the creator and star of The Steel Physique Fitness on Demand series. She is a freelance health & fitness expert content provider for various companies and organizations such as eHOW.com and LiveStrong.com.  She is currently the Founder and Director of Education for Chiseled Faith, a Faith Based Health and Fitness Program for churches.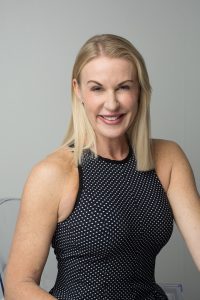 Irene McCormick, MS, CSCS, is the owner of gogetHERpod.com, and the co-creator of ReCharge Fitness Conventions, LLC. A published author and university faculty, Irene offers global education for brands including IDEA Health & Fitness, WaterRower, Hyperice, Orangetheory Fitness, TRX, Savvier Fitness and JumpSport. Irene is adjunct Faculty at North Georgia University in the Kinesiology department, with 16-years of university-level teaching experience.
Irene earned her Master of Science in Exercise Physiology from Iowa State University in 1996, an undergraduate degree from California State University, Northridge 1990, and an A.A. degree from Moorpark College in Athletic Training (1987), where she is included in the Track & Field Hall of Fame.
The recipient of the 2018 IDEA Fitness Instructor of the Year award, Irene is a RYKA FitPro Brand Ambassador and Subject Matter Expert (SME) for ACE, NASM, AFAA, Human Kinetics, the Med Fit Education Network and ISSA.
Irene has been a fitness leader since 1984, teaching all styles and training multi-level fitness programming. She has been featured talent in dozens of streaming fitness videos and DVD. Irene has written dozens of educational manuals, edited several fitness publications, and has published her own books: "A Woman's Guide to Muscle & Strength" in 2009, & "The HIIT Advantage for Women" in 2011 for Human Kinetics publishing.
Irene's focus is program design for women over 40 dealing with hormones! She works exclusively 1:1 in virtual, personal training settings, and co-produces a podcast with her daughter covering the emotional, intimate, and intellectual sides of women and their life experiences with fitness.
Irene is an educational advisory board member and author of the upcoming Orthopedic Fitness Specialist course for the MedFit Education Foundation. Certifications include NSCA-CSCS; ACE PT, GFI, HC; ACSM Health & Fitness Leader; NASM, CPT; AFAA Group; AEA Aquatic Exercise, TRX Master Level Trainer, and YogaFit.