CEU Webinar | The Aging Athlete
$9.95 – $19.95
In this webinar with Dr. Naomi Albertson, we'll discuss the processes of aging and the effect on muscle and athletic performance. You will gain understanding of the normal cellular processes associated with aging and the ways to combat declines in athletic performance.
Continuing Education: Product option "Webinar + CEU Quiz" provides one (1) CEU toward renewal of any MedFit Classroom fitness specializations.
---
Are you a MedFit Network member? MFN members get this product for FREE. Click here to get your coupon code. You will be prompted to log in to get coupon code. [Not a member? Click here to learn more about joining]
Description
ABOUT THE PRESENTER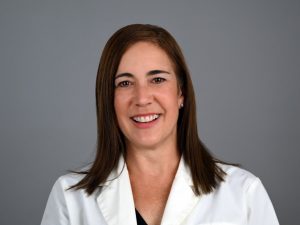 With a passion for the importance of movement and activity, Dr. Naomi Albertson, M.D. has dedicated her career in sports medicine to assessing and treating musculoskeletal injuries and motivating her patients through recovery. Whether working with children, older adults, or professional athletes, her goal is clear: to get each patient back to the activities they love, safely and injury-free.
Dr. Albertson is a graduate of Tufts University School of Medicine, fellowship-trained in sports medicine at Stanford University, and is Board Certified by the American Academy of Family Physicians. In addition to orthopedic and sports-related injuries, she specializes in assessment and management of concussion, osteoarthritis, osteopenia, osteoporosis, stress fractures and nutritional issues associated with healing.