CEU Webinar | Sleep for Health: Tips for Daylight Savings Time and Always
$9.95 – $19.95
Did you know that losing an hour of sleep each March is linked to increased traffic accidents, strokes, and heart attacks?
This webinar with Dr. Kelly Bennion discusses why sleep is essential for our physical and mental health, giving practical tips for improving sleep hygiene. Discover actionable strategies to manage the time change and optimize your sleep, therefore enhancing cognition, physical performance, and your overall quality of life – you won't want to miss it!
Continuing Education. Product option "Webinar + CEU Quiz" provides one (1) CEU toward renewal of any MedFit Classroom's fitness specialization.
---
Are you a MedFit Network member? MFN members get this product for free. Click here to get your coupon code. You will be prompted to log in to get coupon code. [Not a member? Click here to learn more about joining]
---
This webinar was broadcast live in March 2022. If you purchased the webinar at that time, please contact ivy@medfited.org to have the cost of the webinar deducted from the total for this product.
Description
ABOUT THE PRESENTERS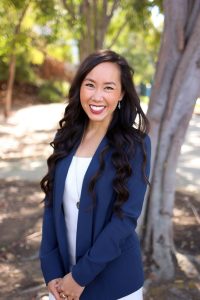 Kelly Bennion, PhD, EdM, is an Assistant Professor of Psychology at California Polytechnic State University, San Luis Obispo. Her research uses a combination of behavioral, eye tracking, polysomnography (overnight sleep monitoring), and neuroimaging (e.g., fMRI) approaches to understand the effects of sleep and stress on memory for negative and traumatic experiences.
Dr. Bennion received her PhD in Psychology with a concentration in Cognitive Neuroscience from Boston College. She has received grants supporting her research from sources including the US Department of Defense, National Science Foundation, American Psychological Association, and Psi Chi. She was also a visiting scholar at the Duke-National University of Singapore Graduate Medical School in 2015, where she researched the effects of sleep restriction on adolescent cognition.
Dr. Bennion also earned an Ed.M. in Mind, Brain, and Education from the Harvard Graduate School of Education. Her commitment to teaching has been acknowledged by her receipt of the 2020 Early Career Award for Achievement in Teaching (College of Liberal Arts, Cal Poly), 2017 Professor of the Year Award (College of Liberal Arts, Cal Poly), 2015 Teaching Excellence in Psychological Science Award (American Psychological Association), and the 2015 Donald J. White Teaching Excellence Award (Boston College).
Dr. Bennion is passionate about mentorship and outreach, particularly in the spirit of diversity, equity, and inclusion. She has founded four mentorship programs for psychology and neuroscience students at Boston College and Cal Poly, coordinated neuroscience events throughout the greater Boston area for children, college students, and older adults, and organized several events promoting Women in Science. In addition to her role as an Assistant Professor, Dr. Bennion serves as a Faculty Fellow in the Office of University Diversity and Inclusion at Cal Poly running the BEACoN Research Mentoring Program for underrepresented students.