CEU Webinar | Living Longer with Stress
$9.95 – $19.95
Stress no longer needs to stress us out. Discover the science behind how we can leverage stress as a powerful tool to help us live longer and grow stronger. Join Dr. Melissa Petersen, Founder of the Human Longevity Institute as she shares the science of longevity explaining the role of stress on biological aging and how we can implement immediate clinical solutions to slow down the rate of aging, improve healing while enhancing physical and mental resilience allowing us to thrive by design at every age of life.
Continuing Education: Product option "Webinar + CEU Quiz" provides one (1) CEU toward renewal of any MedFit Classroom fitness specialization.
---
Are you a MedFit Network member? MFN members get this product for FREE. Click here to get your coupon code. You will be prompted to log in to get coupon code. [Not a member? Click here to learn more about joining]
Description
ABOUT THE PRESENTER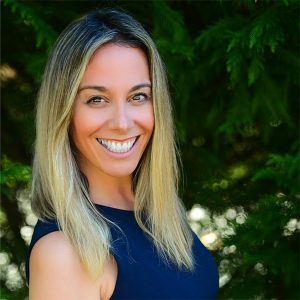 Dr. Melissa Grill-Petersen, DC, MS, BCHH, is a sought out expert in thriving! For over 20 years as a best-selling author, speaker and thought leader in epigenetics and precision longevity, she's been delivering precision health solutions connecting the dots for experts and enthusiasts alike dedicated to leading, loving and living life to the fullest.
She is the host of the Igniting Limitless Podcast, author of the best-selling book the Codes of Longevity, an advisor to Heads Up Health Technologies and is the founder of the Human Longevity Institute.
Her clinical training and background include a Licensed Doctor of Chiropractic & Epigenetic Human Performance Success Coach, with a Board Certification in Holistic Health and a Masters in Wellness Leadership and Performance. Pair this with her past fitness and television career in the world of professional wrestling and you get a powerhouse that is on a mission to uplift, inspire and ignite people around the globe to express greater states of health, wellbeing and human flourishing for generations to come.
To discover what is possible for you or to learn more about Dr. Melissa and the ways to connect, visit: www.DocMelissa.com