CEU Webinar | Inflammaging's Effect on Mobility: A Lifestyle & Fitness Rx to Restore Balance
$9.95 – $19.95
As we age, the ability to recover and repair slows down. Most people have daily habits that add fuel to the damaging fires of inflammation that can spark more dysfunction, pain and a rising risk of injuries and falls. Being the fastest growing demographic, older adults are eager to understand how reducing inflammaging is foundational for managing chronic conditions to live healthier and longer. Join us to explore evidence-based actionable steps that focus on nutrition, blood sugar, breath and movement so your older adult clients can strengthen their body, brain and balance with ease starting today.
This webinar was presented live in October 2023. You are watching a recording. Any offers or discounts mentioned may no longer be active.
Continuing Education: Product option "Webinar + CEU Quiz" provides one (1) CEU toward renewal of any MedFit Classroom fitness specialization.
---
Are you a MedFit Network member? MFN members get this product for FREE. Click here to get your coupon code. You will be prompted to log in to get coupon code. [Not a member? Click here to learn more about joining]
Description
ABOUT THE PRESENTER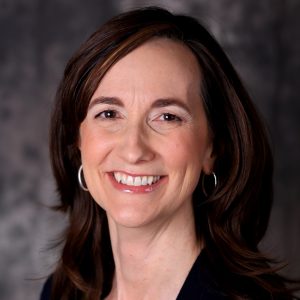 Cate Reade is a Registered Dietitian, Exercise Physiologist and Functional Medicine Practitioner candidate on a mission to improve functional mobility and health span utilizing the power of lifestyle medicine. Her lifelong love affair with health began in high school as a group exercise instructor.  She received her Bachelor of Science in Clinical Nutrition from SUNY Oneonta and continued her education by pursuing nutrition's top credentials of Registered Dietitian from the Academy of Nutrition and Dietetics.
She blended her love of movement with nutrition by earning a Master of Science in Nutrition & Physical Fitness from New York University.  Cate taught hospital-based weight loss programs before jumping into corporate fitness at Mobil Oil and Bristol-Myers Squibb Company, as Assistant Director of Fitness and Health & Fitness Coordinator, respectively.  Her passion was unleashed with creating and instructing personalized fitness and nutrition programs to boost the health and well-being of employees.  Since then, she has been teaching, writing and prescribing healthy eating and exercise programs for over 25 years as a private consultant, writer for IDEA and instructor for the American Heart Association's "Slim for Life" and "Active for Life" programs.
Today, as CEO of Resistance Dynamics, an ACE-Certified Senior Fitness Specialist and inventor of the MoveMor™ Mobility Trainer, Cate develops exercise products and programs that target joint flexibility, strength and balance deficits.  Safety and effectiveness of exercise programming has always been a top priority.  Before and since launching her innovation, Cate has been involved in over 10 independent clinical research studies with physical therapists and community-living older adults using MoveMor™.  Results continue to show functional mobility improvements with hard-to-reach individuals who are wheelchair bound and living with cognitive-impairments to independent older adults looking to reduce fall risk and live more.
Cate is passionate about helping people with chronic conditions and low mobility realize their health potential, regardless of age or ability levels.  A lifelong learner, Cate is studying to be a functional medicine practitioner with the Functional Medicine University to deepen her understanding and treatment of the root causes of chronic disease and mobility disability.
Fueled by science and driven by study results, Cate instructs MoveMor™ exercise classes, consults privately and speaks with healthcare professionals locally and nationally about mobility, lifestyle and fall prevention solutions so people can live longer, healthier and happier lives.
To explore MoveMor™ and seated exercise programming, visit MoveMor.com