CEU Webinar | Exercise Intolerance in Menopause: Identify, Overcome & Mitigate
$9.95 – $19.95
When belly fat and weight gain are common in midlife, women often also develop a reduced tolerance to exercise. Simultaneously, muscle (and bone) loss is accelerated. This trifecta making exercise that provides adequate stimulus both desirable and tricky.
This session will discuss the mechanisms, and the solutions so coaches can
1) identify exercise intolerance
2) create an exercise plan for exercise intolerance.
Continuing Education: Product option "Webinar + CEU Quiz" provides one (1) CEU toward renewal of any MedFit Classroom fitness specializations.
---
Are you a MedFit Network member? MFN members get this product for FREE. Click here to get your coupon code. You will be prompted to log in to get coupon code. [Not a member? Click here to learn more about joining]
Description
ABOUT THE PRESENTER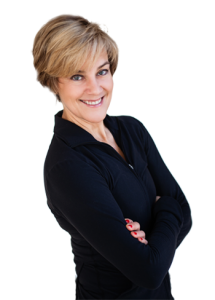 Wellness Coach and Fitness Expert Debra Atkinson has helped over 200,000 women "flip" their second half with the vitality and energy they want through hormone balancing exercise. She's the Founder of Flipping50, host of the first and only exclusively designed for menopause online fitness membership. Debra is the host of Flipping 50 TV and the Flipping 50 podcast.
She's also a bestselling author of You Still Got It, Girl: The After 50 Fitness Formula for Women; Navigating Fitness After 50: Your GPS For Choosing Programs and Professionals You Can Trust and Hot, Not Bothered.
Debra 37 years fitness experience and is a prior Senior Lecturer in Kinesiology at Iowa State University.  She's an International fitness presenter for associations including the International Council on Active Aging, IDEA, NSCA, and Athletic Business, and a Subject Matter Expert for the American Council on Exercise. Debra is also creator of the Flipping 50 Specialist program for fitness professionals. She's a frequent contributor at HuffPost, ShareCare, and other featured outlets.
Debra holds a B.S. in Kinesiology and an M.S. in Sports & Exercise Psychology and the following certifications: CSCS, NSCA; Medical Exercise Specialist and Health Coach, ACE, CCG CoachU. She serves as a consultant to fitness businesses and trainers in the areas of programming, marketing, and social media.