CEU Webinar | Exercise and Allergies: How to Train Clients When They Can't Breathe
$9.95 – $19.95
According to the World Health Organization (WHO), hundreds of millions of people suffer every day from chronic respiratory diseases. More specifically, millions suffer from allergic rhinitis resulting in annoying symptoms like runny nose, sneezing, watery eyes, and congestion. With spring nipping at our heels, some of your clients will likely suffer from seasonal allergies and be tempted to cancel important training sessions. This is an opportunity for you as the health/fitness professional to provide exercises that will help manage some of those nasty symptoms and keep your client on track.
This webinar will provide the fit pro with exercise management techniques to help clients avoid allergy flare-ups keeping them moving towards their health/fitness goals. Don't let allergies win by impeding your client's progress and your bottom line.
Continuing Education: Product option "Webinar + CEU Quiz" provides one (1) CEU toward renewal of these MedFit Classroom fitness specializations:
Medical Fitness Specialist
Medical Fitness Yoga Specialist
Respiratory Disease Fitness Specialist
Weight Management Fitness Specialist
---
Are you a MedFit Network member? MFN members get this product for FREE. Click here to get your coupon code. You will be prompted to log in to get coupon code. [Not a member? Click here to learn more about joining]
Description
ABOUT THE PRESENTER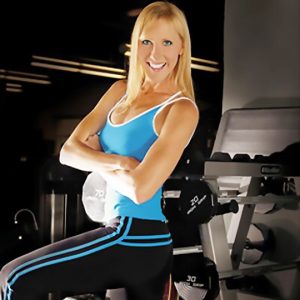 Known as the trainers' trainer, CarolAnn has become one of the country's leading fitness educators, authors, and national presenters. Combining a Master's degree in Exercise Science/Health Promotion with several fitness certifications and memberships such as FiTOUR, ACSM, ACE, AFAA, and LMI, she has been actively involved in the fitness industry for over 25 years.
She has executed her leadership and business skills within her career through various positions such as Wellness/Fitness Coordinator, General Manager, and Studio Owner. She specializes in teaching functional movement, pilates, yoga, TRX, HIIT, weight management, and behavior modification.  She is the creator and star of The Steel Physique Fitness on Demand series. She is a freelance health & fitness expert content provider for various companies and organizations such as eHOW.com and LiveStrong.com.  She is currently the Founder and Director of Education for Chiseled Faith, a Faith Based Health and Fitness Program for churches.