CEU Webinar | Alzheimer's Comes Out of Everywhere
$9.95 – $19.95
Alzheimer's does not "come out of nowhere" – it comes out of everywhere! It is the fastest growing cause of death and will not see a cure. Even though never getting a disease is always better than defeating it, avoiding illness does not give us an enemy to attack, and is not as dramatic and moving. It is why we have war movies not "peace movies." Where there is avoidance of conflict there is no drama, and humans are irresistibly drawn to drama. We wait until we get a disease and then fight it with everything we've got. A more sensible path would be to prevent it with everything we've got.
During the webinar with Jonathan Ross, we'll explore the 18 lifestyle factors related to Alzheimer's and zero in on how to positively influence the ones most modifiable by fitness leaders like you.
Continuing Education: Product option "Webinar + CEU Quiz" provides one (1) CEU toward renewal of any of the following MedFit Classroom's fitness specializations:
Alzheimer's Disease Fitness Specialist
Geriatric Fitness and Lifestyle Specialist
Fibromyalgia Fitness Specialist
Medical Fitness Specialist
Medical Fitness Yoga Specialist
Multiple Sclerosis Fitness Specialist
Menopause Fitness Specialist
Menopause Health and Fitness Specialist
Orthopedic Fitness Specialist
Parkinson's Disease Fitness Specialist
Respiratory Disease Fitness Specialist
Stroke Recovery Fitness Specialist
Type 2 Diabetes Fitness Specialist
Weight Management Fitness Specialist
---
Are you a MedFit Network member? MFN members get this product for FREE. Click here to get your coupon code. You will be prompted to log in to get coupon code. [Not a member? Click here to learn more about joining]
---
This webinar was broadcast live in March 2022. If you purchased the webinar at that time, please contact ivy@medfited.org to have the cost of the webinar deducted from the total for this product.
Description
ABOUT THE PRESENTER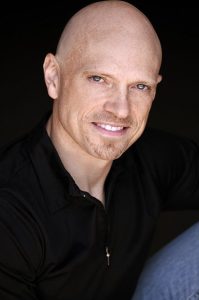 His "800 Pounds of Parents" directly inspired Jonathan Ross' prolific fitness career.  He is a multiple Personal Trainer of the Year Award-Winner (ACE, IDEA, and PFP Magazine), creator of Funtensity, brain fitness visionary, blogger and master trainer for the American Council on Exercise (ACE).
As a speaker he captivates while inspiring change with an approachable, accessible personality and common sense insights to commonly confusing fitness topics. His book, Abs Revealed, delivers a modern, intelligent approach to abdominal training. He creates serious fitness without taking it too seriously to ensure it is an effective, enjoyable, engaging experience. His methods create unfakeable smiles, unshakeable brains, and unforgettable fitness.  A former astronomer, Jonathan used to study stellar bodies – now he builds them!