8/29/23 Webinar | Top Tips for Turning Time Into Money
Register before the live presentation to watch for free!
LIVE PRESENTATION:
Tuesday, August 29
10:00am PT (1:00pm ET)
If you can't watch live, all registrants will receive a recording within 24 hours of the live broadcast.**
The old saying, "we all have the same 24 hours in a day", is an accurate statement but often followed up with the suggestion to simply work harder and longer hours to get ahead. The hustle culture is real and, it's true, it may get you what you want. But, at what cost? What if I told you it's possible to increase your impact without working 7 days a week, 15 hours a day, and neglecting self-care, family, friends, and fun … even in the short term? Give me an hour, and I'll help you get pointed in the right direction. Walk away with a schedule that works for you, a productivity system you can maintain, and rituals that bookend your days, weeks, months, and quarters to help you move your business forward without overwhelm.
---
Webinar made possible by the MedFit Education Foundation. Please consider supporting our mission by donating to the Foundation.
Description
ABOUT THE PRESENTER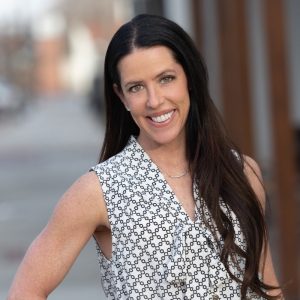 Shannon Fable helps entrepreneurs and organizations increase impact without burnout or overwhelm.
Fable is an experienced business development consultant in the health and wellness industry, passionate about strategic innovation, implementation, and integration. She is a sought-after business coach, speaker, author, and thought leader.
Fable, recognized as the 2013 IDEA and 2006 ACE Instructor of the Year, has spent more than twenty-five years in the health and wellness industry helping impressive brands such as the American Council on Exercise, Anytime Fitness, Schwinn®, Power Systems, Silver Sneakers, FIT4MOM, and BOSU®. She has educated on six continents regarding productivity, business development, management, and leadership.
Leaning on her experiences as a Book Yourself Solid® Licensed Professional and an EOS® Integrator Mastery Forum Pro Member, she is known for quickly assessing needs and developing strategies, programs, systems, and structures for businesses, big and small. She has a proven track record for taking ideas from conception to execution while keeping the trains running on time and is adept at simplifying the complex, blending major functions of a team, and building processes that enable an organization to scale.
Fable writes regularly for various publications, mentors, and has starred in over 25 fitness and management-related DVDs. She recently served as the Chair of the ACE Board of Directors, is an advisor for respected organizations such as the Fitness Business Association and contributes to ACE, IDEA, and NASM as a subject matter expert.
Most notably, along with her developer husband, she co-created and founded GroupEx PRO®, a revolutionary software designed to streamline and operationalize the management and marketing of group fitness programs for health clubs, which they successfully sold to Daxko in 2019.
Fable lives in Boulder with her super tall (and smart) hubby, John, their miracle baby (who's not a baby anymore), Lily, two cats, six bikes, and lots of Florida Gator memorabilia.
---