6/16/20 WEBINAR | Whole Person Integrative Eating: A Breakthrough Dietary Lifestyle to Treat Overeating, Overweight & Obesity
$9.95
LIVE PRESENTATION
Tuesday, June 16, 2020
10:00am PST / 1:00pm EST
IF YOU CAN'T WATCH LIVE, a recording is sent to all registrants the day following the live broadcast.
Presented by Deborah Kesten, MPH
Over 25 years of research on the Whole Person Integrative Eating (WPIE)TM dietary lifestyle reveals how overeating, overweight, and obesity may be halted, even reversed, by replacing WPIE's newly identified, new-normal overeating styles with the antidotes: the ancient/new elements of the scientifically sound Whole Person Integrative EatingTM model and program.
In this webinar, you'll discover…
This breakthrough, evidence-based

program

to treat the root causes of overeating, overweight, and obesity

The new WPIE

certification

course for health professionals

The

book

that offers documented proof it is possible to overcome overeating, overweight, and obesity by nourishing yourself multidimensionally each time you eat. 
---
MedFit Network professional members receive free access to this webinar. If you're a member, click here to log in to your account and access free registration. [Not yet a member? Click here to learn more about membership]
Description
ABOUT THE PRESENTER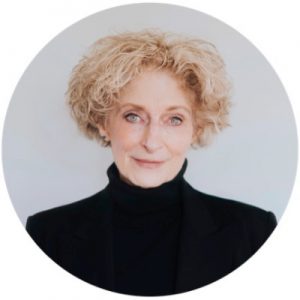 Deborah Kesten, M.P.H., is an international nutrition researcher, specializing in preventing and reversing obesity, heart disease, and other diet-related chronic conditions. Deborah was Nutritionist on Dean Ornish, M.D.'s first clinical trial for reversing heart disease and Director of Nutrition on similar heart-disease reversal research at cardiovascular clinics in Europe. Founder of the Whole Person Integrative Eating® (WPIE) dietary lifestyle, her original research on Whole Person Integrative Eating—an evidence-based model and program for overcoming overeating, overweight and obesity—has been published in peer-reviewed medical journals: Explore: The Journal of Science and Healing and Integrative Medicine: A Clinician's Journal.
Deborah's comprehensive e-course on Whole Person Integrative Eating was featured in Spirituality & Health magazine, for which she wrote "The Enlightened Diet" column for two years. Her first book, Feeding the Body, Nourishing the Soul, received the first-place gold award in the Spirituality category from the Independent Publisher Book Awards. An overview of key Whole Person Integrative Eating concepts is the focus of her books The Healing Secrets of Food and more recent Whole Person Integrative Eating. Deborah served on the Board of Directors of the American Heart Association, San Francisco, for ten years, and is currently a VIP Contributor at Arianna Huffington's ThriveGlobal.com. Deborah's latest book is Whole Person Integrative Eating, she is married to co-instructor and co-author Larry Scherwitz, Ph.D.
---