Whole Person Integrative Eating®: An Evidence-Based Re-Visioning of Nutritional Health and Healing
$9.95
This webinar was live broadcast on June 16, 2020. You are purchasing a recording. You have 30 days from purchase date to download.
Presented by Deborah Kesten, MPH
Referring to medicine, Larry Dossey, M.D. wrote, "We have stopped our investigation of healing well short of its potential."  In the same way, is it possible we have limited the ability of nutritional science to live up to its potential by focusing on a singular scientific framework with food as fuel and nutrients for our body?
In this webinar, nutrition researcher Deborah Kesten offers a paradigm-shifting, evidence-based foundation for nutritional health; an integrative approach that reveals the power of food to heal physically, but also emotionally, spiritually, and socially. Deborah will distill her Whole Person Integrative Eating (WPIE) program into seven simple, yet powerful principles that you can apply to yourself, clients, and patients. You will also discover the WPIE tools and techniques for halting, even reversing the #1 health pandemic of overweight and obesity. And you will meet MedFit member Greg Salgueiro, MS, RD, LDN, CIC, who will tell you about the WPIE Certification Course for health professionals.
---
MedFit Network professional members receive free access to this webinar recording. If you're a member, click here to log in to your account and look for instructions for view past webinars. [Not yet a member? Click here to learn more about membership]
Description
ABOUT THE PRESENTER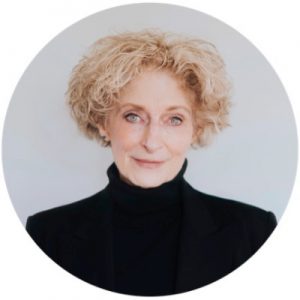 Deborah Kesten, M.P.H., is an international nutrition researcher, specializing in preventing and reversing obesity, heart disease, and other diet-related chronic conditions. Deborah was Nutritionist on Dean Ornish, M.D.'s first clinical trial for reversing heart disease and Director of Nutrition on similar heart-disease reversal research at cardiovascular clinics in Europe. Founder of the Whole Person Integrative Eating® (WPIE) dietary lifestyle, her original research on Whole Person Integrative Eating—an evidence-based model and program for overcoming overeating, overweight and obesity—has been published in peer-reviewed medical journals: Explore: The Journal of Science and Healing and Integrative Medicine: A Clinician's Journal.
Deborah's comprehensive e-course on Whole Person Integrative Eating was featured in Spirituality & Health magazine, for which she wrote "The Enlightened Diet" column for two years. Her first book, Feeding the Body, Nourishing the Soul, received the first-place gold award in the Spirituality category from the Independent Publisher Book Awards. An overview of key Whole Person Integrative Eating concepts is the focus of her books The Healing Secrets of Food and more recent Whole Person Integrative Eating. Deborah served on the Board of Directors of the American Heart Association, San Francisco, for ten years, and is currently a VIP Contributor at Arianna Huffington's ThriveGlobal.com. Deborah's latest book is Whole Person Integrative Eating, she is married to co-instructor and co-author Larry Scherwitz, Ph.D.
---