Maintaining Fascia Health for Better Movement
$9.95
This webinar was live broadcast on December 1, 2020. You are purchasing a recording. You have 30 days from purchase date to download. (Any discounts or offers mentioned during the webinar may no longer be active).
Presented by Elisa Carvalho
This webinar will give an overview of the science of fascia, maintaining fascia health and myofascial recovery.
Special emphasis will be discussed on how to self- release myofascial and protocols for better movement.
---
MedFit Network professional members receive free access to this webinar recording. If you're a member, click here to log in to your account and access instructions for viewing webinar recordings. [Not yet a member? Click here to learn more about membership]
Description
ABOUT THE PRESENTER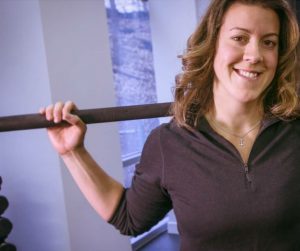 Elisa Carvalho received her Bachelor's degree at the University of Central Florida with a degree in Psychology and Gerontology. She also received her Master's Degree in Exercise and Sport Science with a concentration in Sport Psychology from the University of North Carolina at Greensboro. Throughout her schooling and career, she has over 16 years of training experience with clientele of all ages, ranging from children to active older adults. Her philosophy is based off mind and body working together in a positive state to enhance performance on all levels from the inside out.
She maintains certification through the National Strength and Conditioning Association, National Academy of Sports Medicine, National Posture Institute with additional certifications in Active Isolated Stretching, SCW Sports Nutrition and Body Composition Certified , AFAA Senior Fitness Specialist, ASFA Golf Strength Training Specialist, SPINN Certified and also a Certified Healthy Edge Health & Nutrition Coach.
Elisa's mission to help inspire, educate and motivate others to live happier, healthier and active lives through movement, nutrition and mindset.
---