11/16/21 WEBINAR | Exercise Considerations for those with a Respiratory Disease (In a Post-COVID World)
$9.95
LIVE PRESENTATION
Tuesday, November 16, 2021
10:00am PT (1:00pm ET)
IF YOU CAN'T WATCH LIVE, a recording is sent to all registrants the day following the live broadcast.
---
According to the World Health Organization (WHO), hundreds of millions of people suffer every day from chronic respiratory diseases. Currently, 235 million people have asthma, 64 million people have chronic obstructive pulmonary disease (COPD) while millions have allergic rhinitis and other often-underdiagnosed chronic respiratory diseases. Respiratory disease does not discriminate and affects people of every race, sex, and age.
Some of your clients likely suffer from a respiratory disease and you may be an important resource for finding relief.  Those with a respiratory disease need you and are looking for your expertise. Fitness professionals can effectively work with those who have a respiratory disease providing them with a better quality of life through proper movement.
This webinar will provide the fit pro an introduction to exercise considerations for those who suffer from a respiratory disease and tips on how specializing in this area can lead to a monetized and successful career. Your clients can experience a gradual and measurable improvement in their health and fitness status. Learn to lead and coach clients through a positive fitness experience that will meet their unique needs and facilitate an effective path to improved quality of life and greater happiness.
Description
ABOUT THE PRESENTERS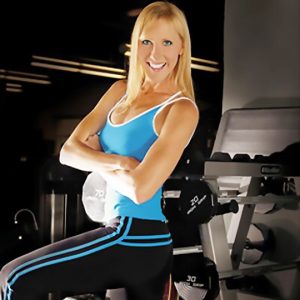 Known as the trainers' trainer, CarolAnn has become one of the country's leading fitness educators, authors, and national presenters. Combining a Master's degree in Exercise Science/Health Promotion with several fitness certifications and memberships such as FiTOUR, ACSM, ACE, AFAA, and LMI, she has been actively involved in the fitness industry for over 25 years.
She has executed her leadership and business skills within her career through various positions such as Wellness/Fitness Coordinator, General Manager, and Studio Owner. She specializes in teaching functional movement, pilates, yoga, TRX, HIIT, weight management, and behavior modification.  She is the creator and star of The Steel Physique Fitness on Demand series. She is a freelance health & fitness expert content provider for various companies and organizations such as eHOW.com and LiveStrong.com.  She is currently the Founder and Director of Education for Chiseled Faith, a Faith Based Health and Fitness Program for churches.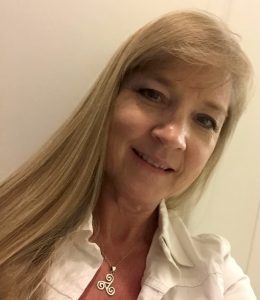 Patti Bain is a Registered Respiratory Therapist and Neonatal Pediatric Specialist. She received her degree in Respiratory Therapy from Cincinnati State and Technical College in Cincinnati Ohio in 1986. She began her Respiratory Therapy career at Cincinnati Children's Hospital Medical Center as a Neonatal and Pediatric Respiratory Care Practitioner. She also trained as an ECMO Perfusionist and was a member of the Transport Team. After almost 15 years at CCHMC, she moved to New York City in 1998 and became the Respiratory Care Manager of the newly opened Neonatal and Pediatric Intensive Care Units at New York University Langone Tisch Hospital. She then moved with her growing family to Las Vegas where she has lived since 2001.
When she first moved to Las Vegas, Patti regularly attended fitness classes, yoga being her favorite. Her instructor asked if she would consider teaching. She attended education and training and became a fitness instructor in 2002. She continued her fitness education and training and became a Master Trainer for Yogafit Worldwide in 2007. When her children began preschool in 2005, she became an instructor at Pima Medical Institute and taught the core medical classes for all students entering their programs. She then re-entered the Respiratory Care field in 2008. She has worked in a managerial position at a few Las Vegas acute care hospitals.
She is currently the Director of Cardiopulmonary Services at Summerlin Hospital Medical Center. She oversees several departments including; Respiratory Care, Echocardiography, Electroencephalography, Electrocardiogram Technicians and Pulmonary Rehabilitation. She continues to teach for Yogafit as well as private clients, specializing in those who have cardiac and or respiratory disease.
---